Understanding your needs and lifestyle when determining the materials you will use for your home renovation is essential. Budget will also be a consideration but what you want to end up with is a renovation that enhances your life.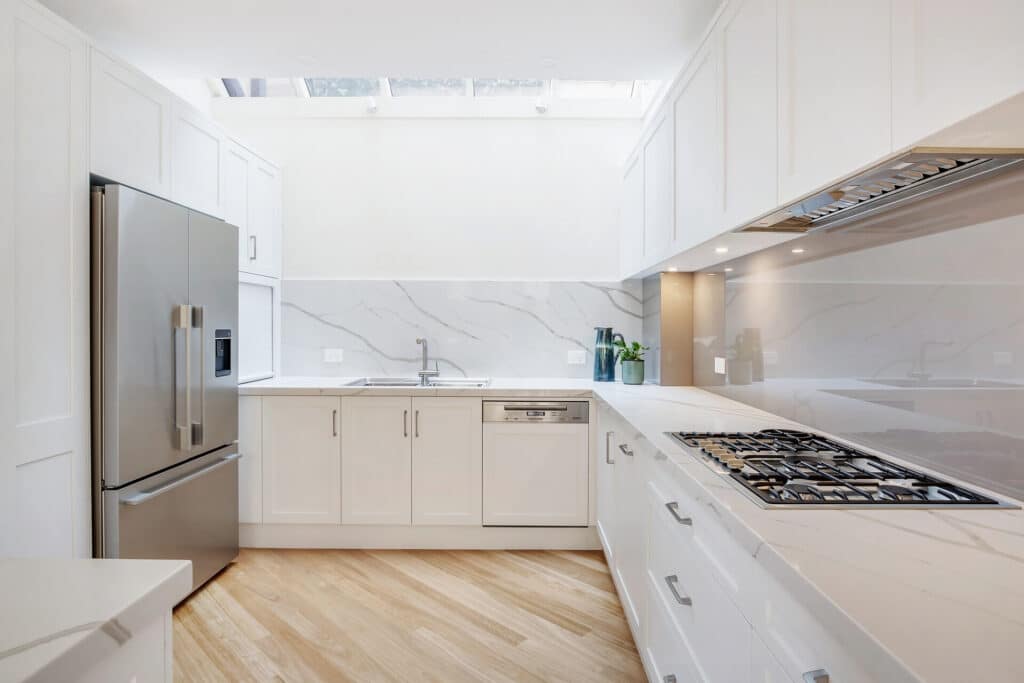 Workflow That Suits Your Style
Before deciding on the materials to use for your kitchen renovation, determine the best workflow for your kitchen design.
What does this mean? Most well-designed kitchens revolve around the principle of the kitchen triangle, which states that most primary tasks are completed within the triangle formed between the refrigerator, sink, and stove.
This is not a hard and fast rule but a great place to start. Your kitchen renovation can be anything you want it to be, and starting with this concept and then adjusting it to fit your needs will ensure that your kitchen workflow is ideal once your renovation is complete.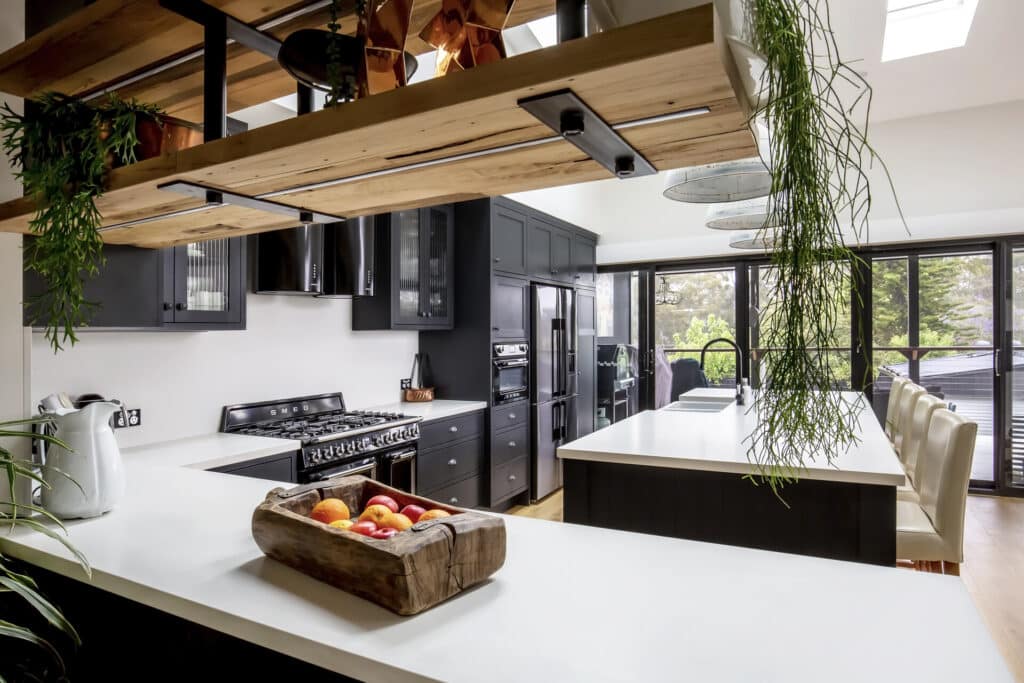 Kitchen Surfaces Set the Tone
Surfaces in your kitchen are more than functional. They set the style and tone for your kitchen as they are a significant component of the room and determine how your kitchen fits with the rest of your home.
Consult your designer about the durability you need, whether your kitchen surfaces need to reflect light or noise or dull it, and the overall look and feel you want to achieve in this pivotal living space.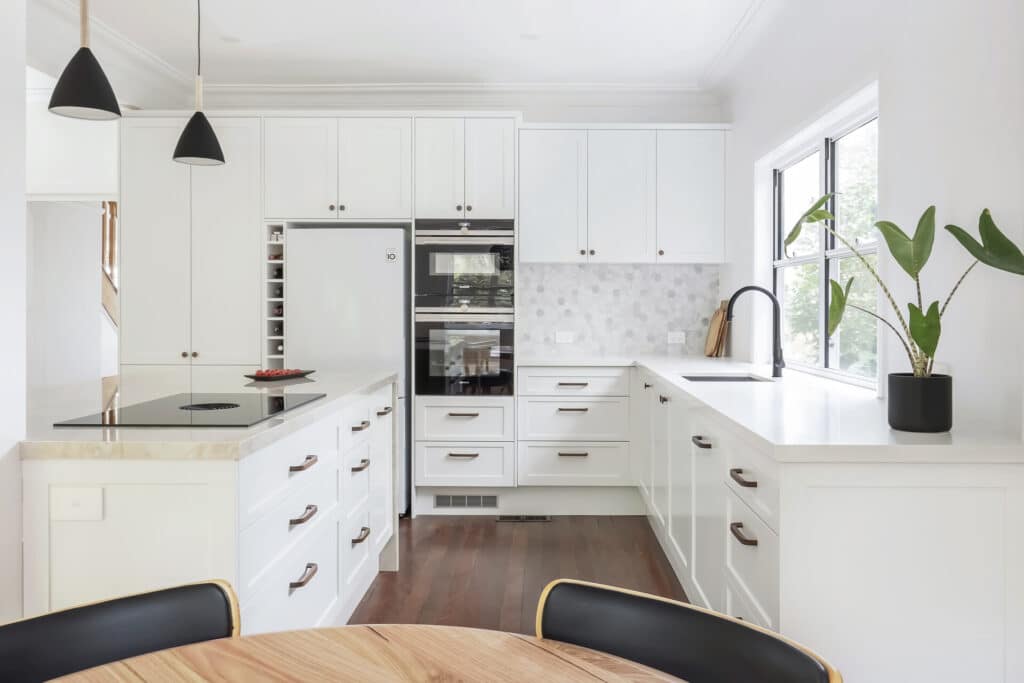 Appliances to Make Your Life Easier
We are spoilt for choice with modern-day appliances. There are so many available options on the market, and you can usually find what you need. Renovating your kitchen is an excellent opportunity to update your appliances and ensure that you have the tools you need for your family to make food prep simpler and less time-consuming.
Or, if you are a passionate chef, get the appliances you always have dreamed of to create your culinary masterpieces.
Storage is Your Best Friend
Regardless of the size of your space, utilizing dead spots and clever storage solutions will make your life a lot easier regardless of your lifestyle. Clutter is frustrating and makes finding things when you need them simple.
Build as much storage as possible into your new kitchen to cover all contingencies.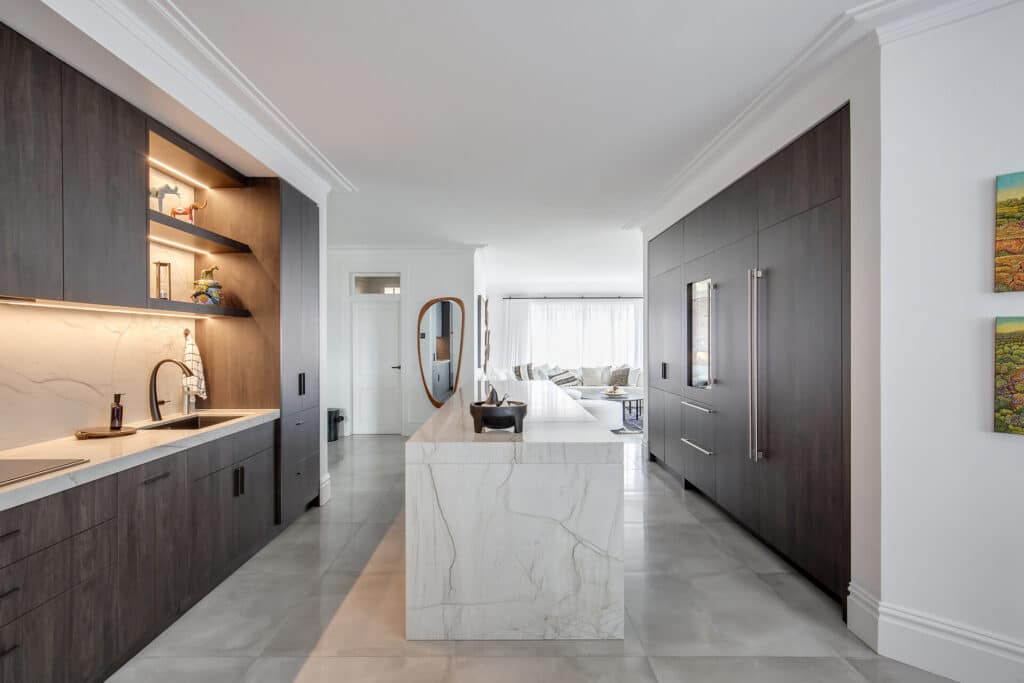 Lighting for Success
Lighting placement is critical in any kitchen design. You need to avoid shadows and hotspots by including ambient, task, and accent lighting in your design. You also need to consider the size and height of the space you are lighting. If in doubt, consult a professional.
Impactful Flooring
Your flooring is a massive contributor to the look and feel of your kitchen while needing to be durable to withstand the anticipated daily foot traffic. It needs to fit in with the overall design of your home and be easy to clean because kitchen floors get messy.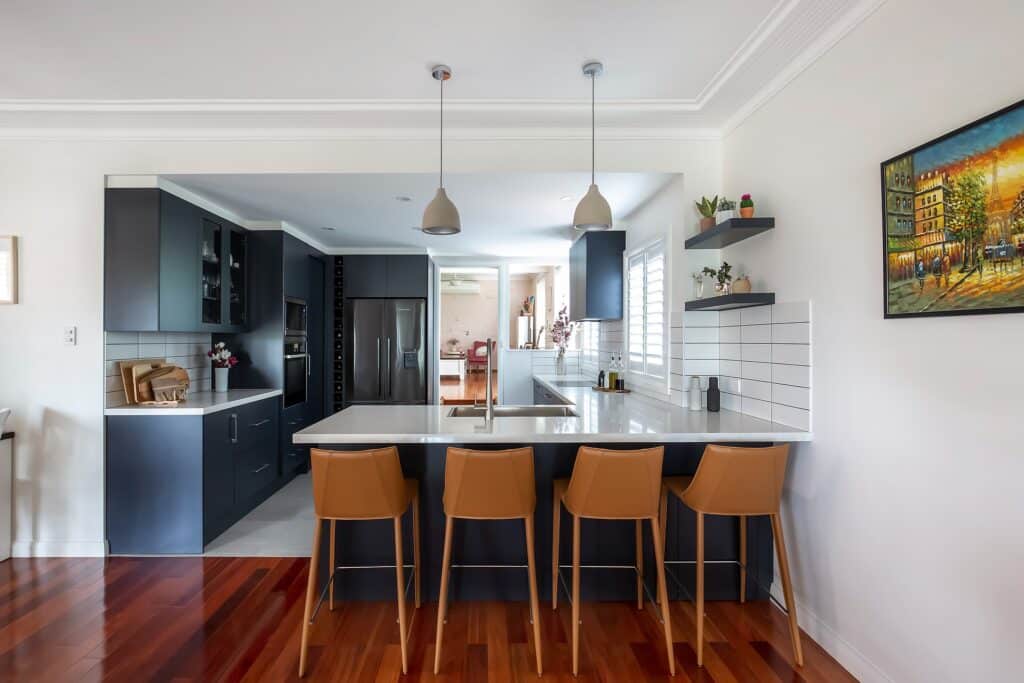 Contact Nouvelle About Your Renovation
As professionals, we know what we are doing regarding renovations. We know how to maximise the use of your space, design to reflect your lifestyle and renovate to budget and agreed time frames. We take the headache out of a renovation, so you enjoy your new space without the stress.
If you enjoyed our post, let us know your thoughts on our Facebook Kitchen Renovation and Design Ideas group!
If you have questions about your renovation or remodel, contact us at Nouvelle.