A key element of your renovation is your budget. Ideally, separate your renovation dollars from your savings so that it is easier to track and not dip into cash marked for other things.
Talk to the professional managing your renovation to decide on a budget for your works before they begin and allocate a little more for contingencies just in case things don't go exactly to plan.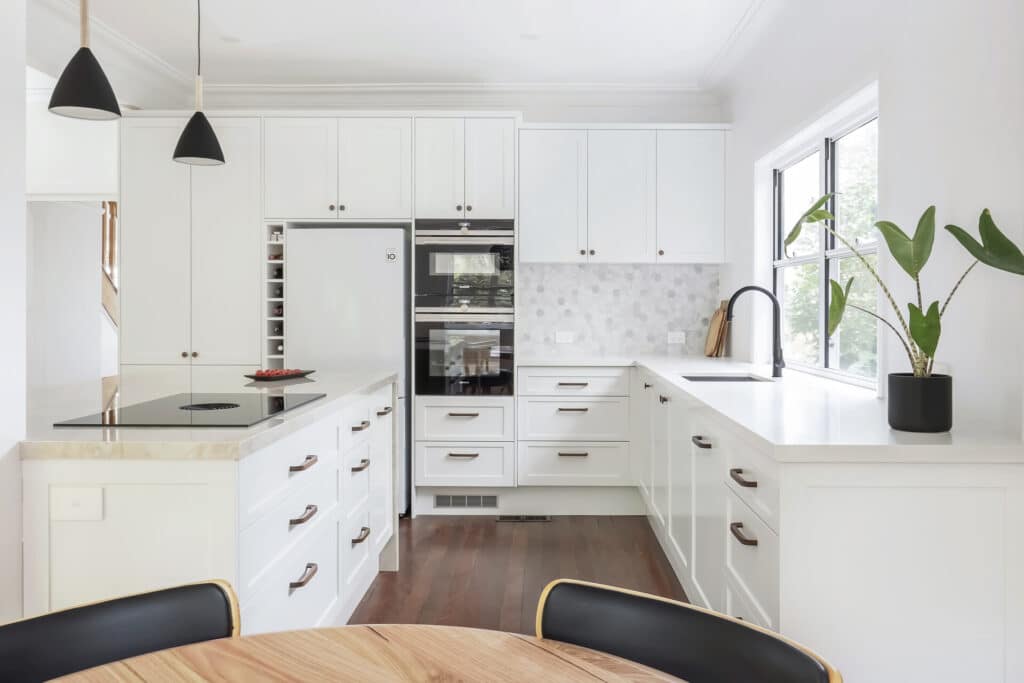 Here are our other tips to help you keep your renovation on a budget:
1. Understand Why You Are Renovating
Are you renovating to make your home more comfortable for the long term for your family, sprucing up to sell or converting it into a rental? Having a clear idea of what you plan to do with your property post renovation will affect your budget and how you approach your renovation.
2. Determining Your Budget
Work closely with your renovation specialist on your budget. They have the experience and expertise to guide you through this process. Once work starts, keep track of your spending. This will help you to ensure that you don't blow your budget and help you to make informed decisions in case of unexpected costs.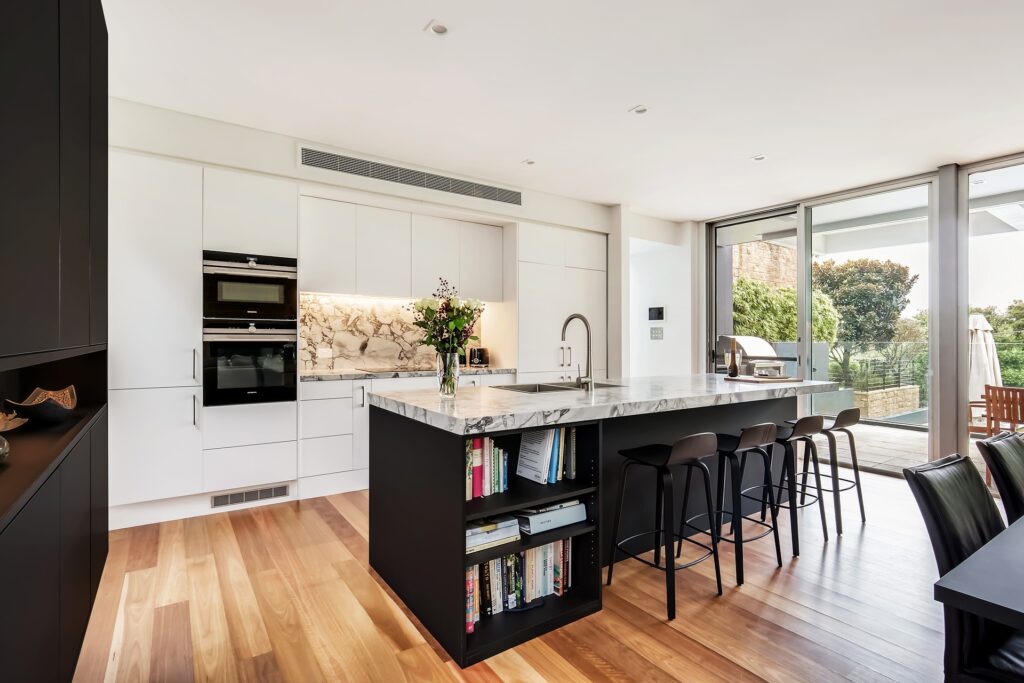 3. Do You Need Financing?
Your bank can walk you through your best options for financing. A personal loan might be how you prefer to finance, or keeping an offset account for your savings attached to your mortgage that allows you to take out money as needed may suit you.
It may be that your renovation is included in the money you borrowed for your mortgage. Or organisations like Handypay are another great option to access the additional funds you need for your renovation. We have partnered with them to help make your renovation dreams become a reality.
Whichever way you choose, the important thing is to clearly see what is being spent and be able to track your renovation budget easily.
4. Shop Around For Your Renovation Provider
Every provider is different. They offer various services, costs may vary, and the quality of work may not be up to your standards. The end result is paramount, but by shopping around for the best renovation provider for you, it's possible to save on budget too.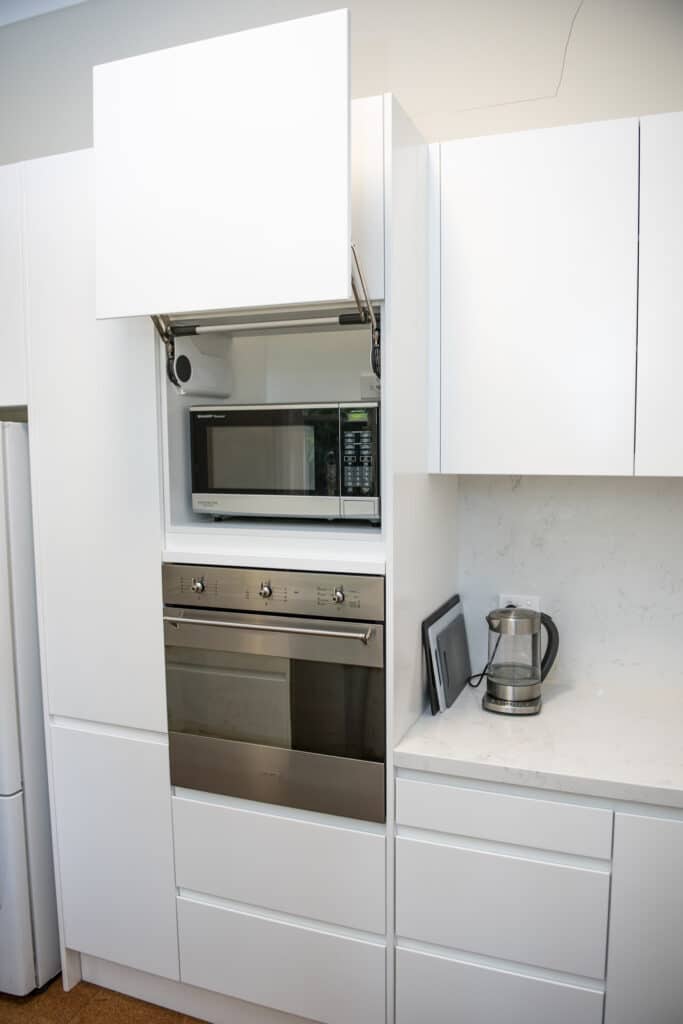 5. Repurpose Whatever You Can
One way to offset some of your renovation costs is to sell off items you no longer need, which could be someone else's treasure. Things like kitchens, fittings, curtains, and bathroom cabinets can be sold to other renovators on second-hand sites like Gumtree.
6. Renovate Selectively
Instead of trying to renovate your entire home all at once, reduce the financial outgoings by renovating one room or area at a time. This allows you to save money for other areas at your leisure and reduces stress.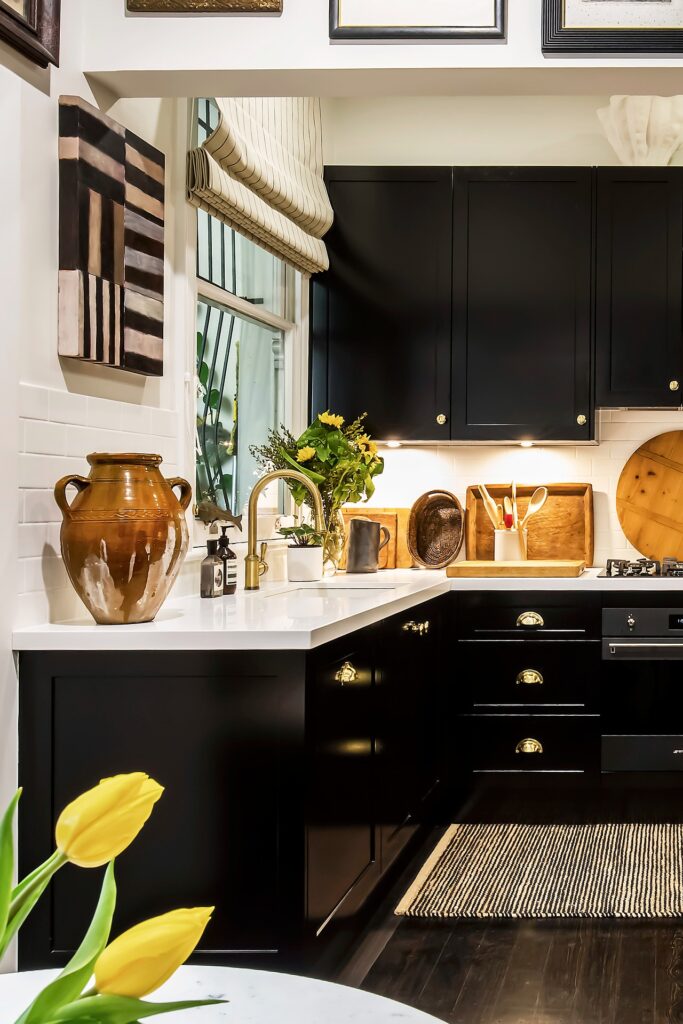 7. Reputable Professionals
One thing that can really burn a hole in your budget is an unprofessional renovator. Always check references and online reviews and that they have the right insurance in case of accidents. This will help you to stay on budget and reduce unforeseen costs.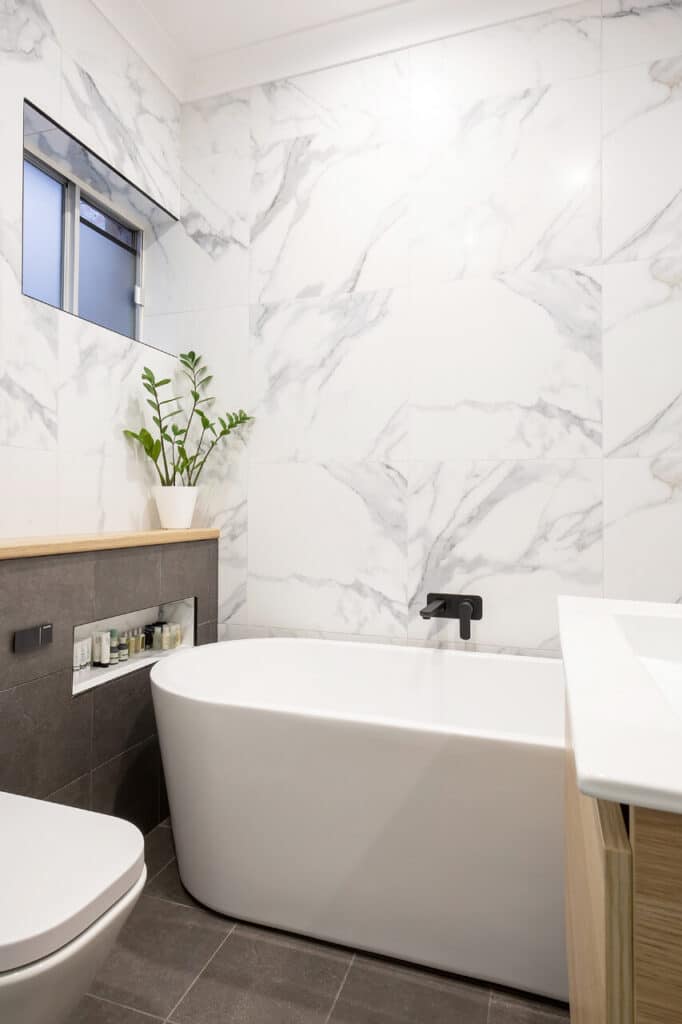 Contact Nouvelle About Your Renovation
As professionals, we know what we are doing regarding renovations. We know how to maximise the use of your space, design to reflect your lifestyle and renovate to budget and agreed time frames. We take the headache out of a renovation, so you enjoy your new space without the stress.
If you enjoyed our post, let us know your thoughts on our Facebook Kitchen Renovation and Design Ideas group!
If you have questions about your renovation or remodel and making a statement with tiles in your home, contact us at Nouvelle.