A tasteful bathroom renovation will transform your space and add value to your home, serving your family for years to come. 
If you are replacing a vanity unit or tearing out the old and installing the new, understanding all the key elements important to your bathroom renovation will ensure a harmonious design and that you are happy with your home improvement.
Here we have compiled the key elements of a bathroom renovation with our tips on choosing the right elements to ensure that your home improvement leaves you with the bathroom of your dreams.
One Sink or Two: How Many Can You Fit When You Renovate Your Bathroom
Not only is the sink a functional aspect of your bathroom, but the right sink can also add to the aesthetics when you renovate your bathroom. A smaller bathroom may only allow for one sink, but a larger bathroom may be perfect for the new look double sinks. 
Sinks come in various sizes, shapes and mounts, and you should find the ideal style for your bathroom when you are renovating.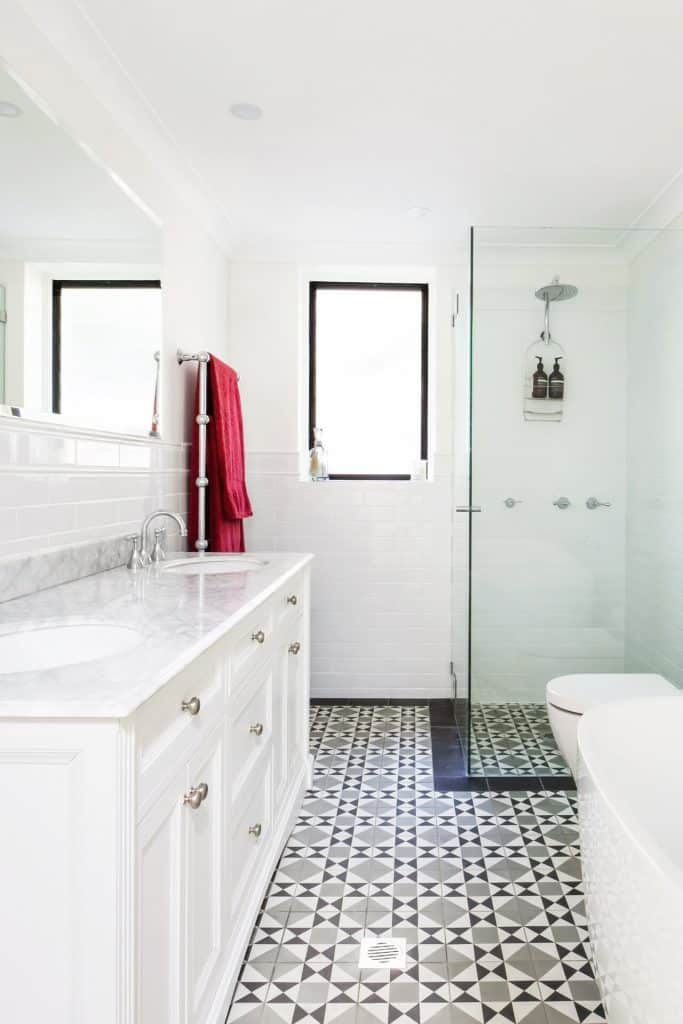 A sink can be mounted on top of your countertop or vanity or mounted on the wall independent of a countertop. Vessel bowls that sit on top of your countertop have become popular and are a stylish addition to any bathroom. 
When choosing the right bathroom sink, consider whether you will combine it with vanity and how easy it will be to clean up water and spills.
It is also important to consider accessibility to a sink, especially if you have young children or older folks. Height is a consideration, and the tapware ensure that everyone who needs to can access the space.
Tapware: Electronic or Manual, So Many to Choose From
While you may not have given a lot of thought to taps, they are important features that can change the vibe of your bathroom. Make sure whichever taps you choose, you are consistent with materials, colour and design across all of the elements of your bathroom renovation.
For a traditional, vintage design, you may like to use a pillar tap, which allows you to turn the hot and cold taps on separately. However, for most modern bathrooms, sinks usually come with a monobloc tap, which is a one-tap with a single handle that mixes the hot and cold water inside before it exits the spout.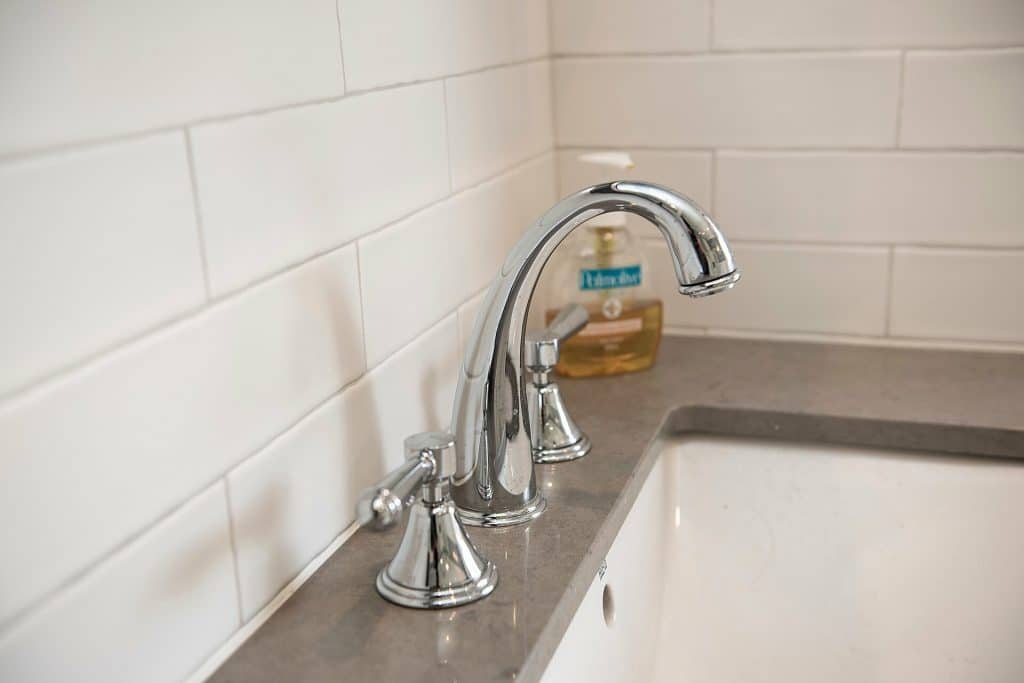 Last but not least, for the high-tech gadget lovers, you can also upgrade to a touch or sensor-activated tap for added convenience and water efficiency. Aesthetically, most homeowners choose between a classic chrome tap or a matte black tap, which is becoming increasingly trendy.
Countertops Are the Main Feature in Your Bathroom Renovation
We all know that countertops can make a statement in your kitchen, but the same principle applies to bathrooms. Firstly, working out your preferred bathroom style – traditional, modern, or contemporary – will help you narrow your choice down to your preferred material.
Next, consider the material's functional, aesthetic and maintenance requirements to find the best fit for your bathroom. 
There are plenty of choices, from laminate, glass, granite, marble, to quartz, depending on your budget and how much time you want to spend cleaning and maintaining your bathroom. For example, granite countertops are very durable and heat resistant as well as aesthetically pleasing. 
Also, consider the type of human traffic that will be using the bathroom; there is no point in choosing something elegant but not practical for your entire family.
A bathroom renovation also increases the value of your home if properly built and maintained, with sealing every six months to a year.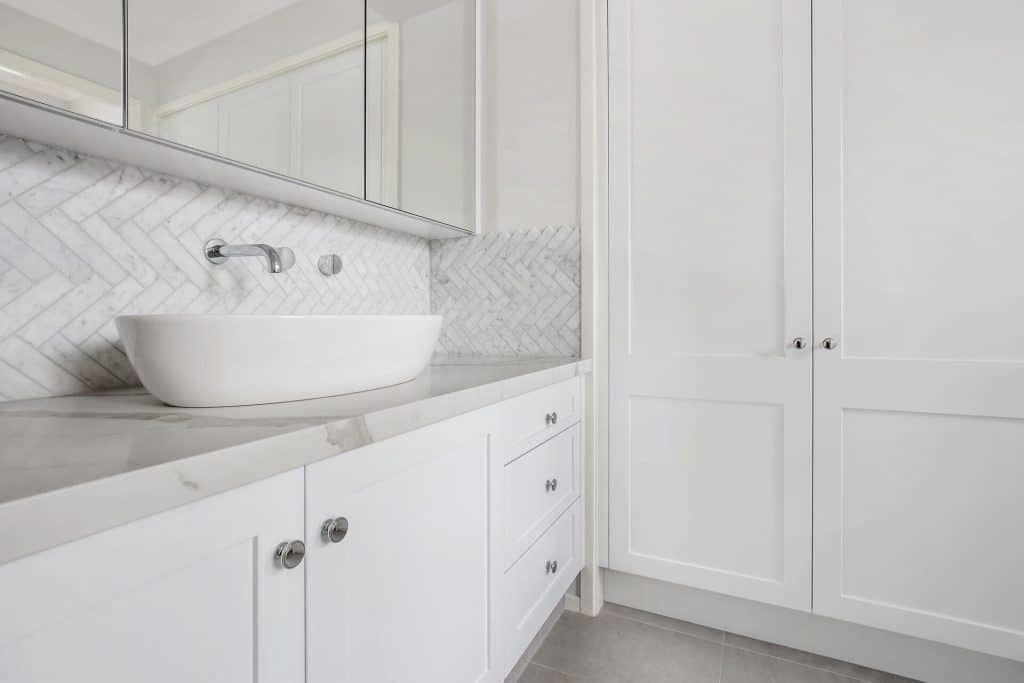 Bathtubs Send You into the Lap of Luxury
A bathtub is the epitome of luxury, relaxation, and a must-have feature of the family bathroom for families with young kids. The first consideration is how much space you have in your bathroom.
Having a small bathroom means that you may not have ample space to fit a standalone bathtub, so you can consider combining your bathtub with your shower.
When choosing a bathtub, you can pick anything from a standard, affordable alcove tub to a luxurious spa-like hot tub.
If you're after a vintage style, then a claw-foot tub will add instant historic appeal, whereas contemporary bathrooms will likely see the use of a freestanding tub as a statement piece. 
In short, a bathtub is a hot opportunity to modernise your bathroom instantly with some truly unique designs on the market.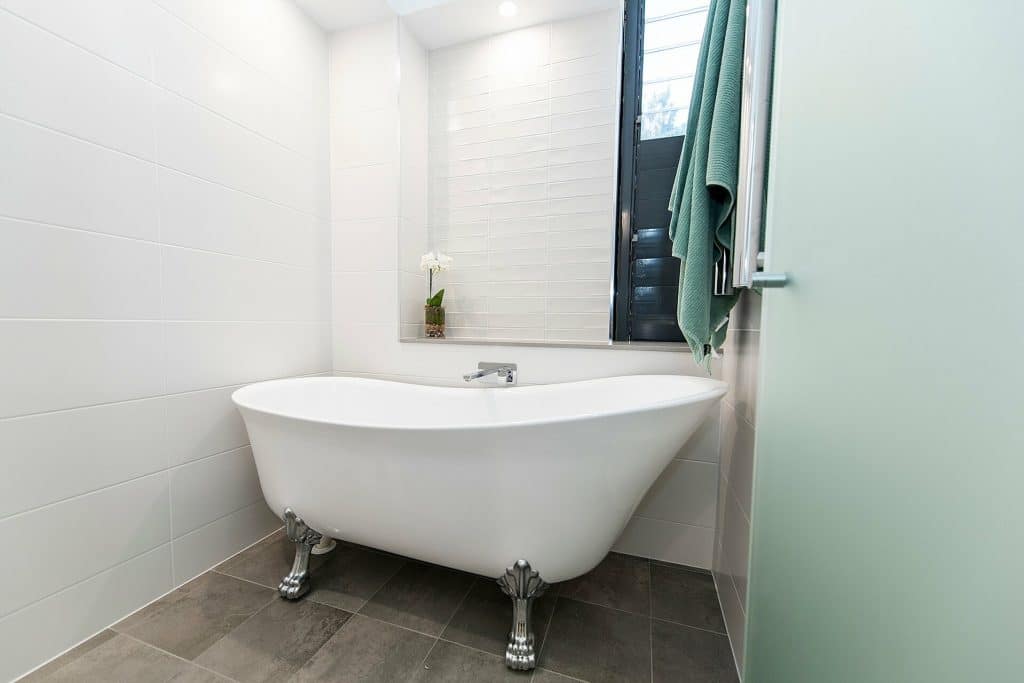 Showers Wash Away the Stress of Your Day
If you're redoing your shower, the first major decision is on the location of the shower, which will depend on space, access, drainage and plumbing.
The space that you have available sets the parameters around the kind of shower that would work for your renovation project. 
If you have a small bathroom, a corner shower will likely be the best option as it is a space-saving and good use of the available space.
Larger bathrooms can support walk-in showers with additional features like twin shower heads, a bench for improved accessibility and a built-in shower caddy. 
Aside from the shower area, the actual shower itself is the next key decision point, with a range of sophisticated options available.
You can manually adjust the temperature with a mixer shower or go for a less common but more water-efficient electric or eco shower.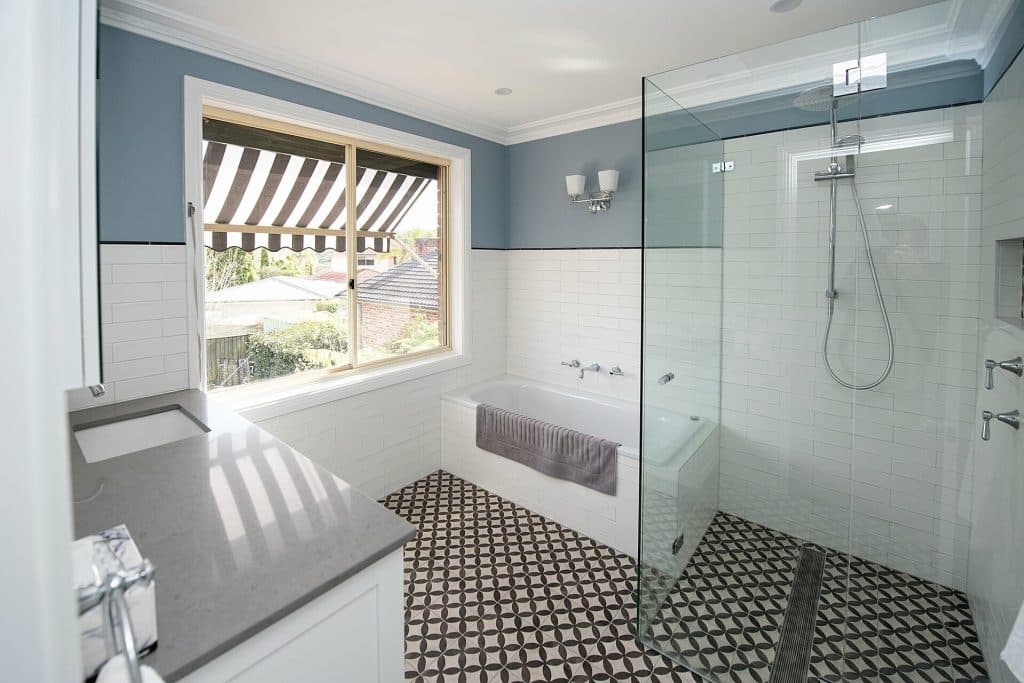 Digitally savvy users can install a digital shower, which allows you to configure and select custom temperatures with the touch of a button.
Showerheads can be fixed from the wall or ceiling or hand-held for more flexibility.
Wall & Floor Tiles Give You the Accent that You Need in your bathroom renovation.
Never underestimate the importance of your choice of floor and wall tiles. They are just as important in setting the style of your bathroom renovation as any of the other elements mentioned here.
They are available in patterns, coloured and even pristine white – metro tiles. Think about how big of a pattern you would like, if any, where you would like to install them.
Remember, they are important as a decorative feature of your bathroom, but they also perform an important function.
It's ideal to choose tiles that not only look great but don't need hours of scrubbing to keep clean, especially when the dirt works its way into your grout.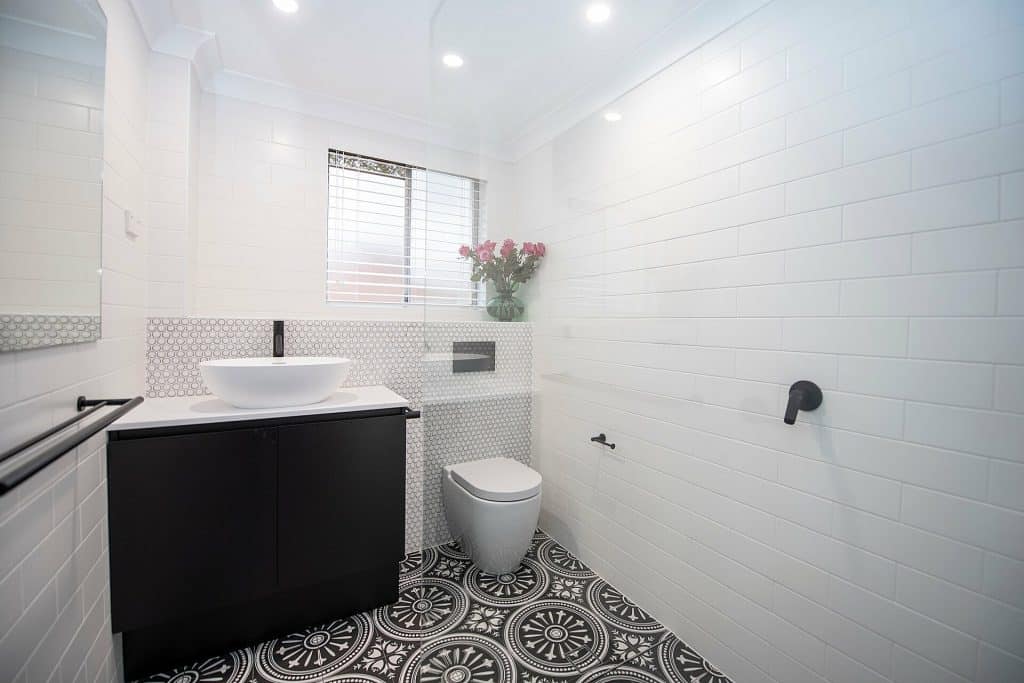 Contact Nouvelle to learn more about Bathroom Renovations
If you have questions about your bathroom renovation, contact us at Nouvelle. Our renovation experts will talk to you about the whole bathroom renovation process from design to completion and show you examples in our showroom.