The most exciting part of your home renovation is when the hard work is finished and you are ready to enjoy your new space. However, while you may want to move in as soon as the construction equipment is removed, there's still one important thing to do – a complete clean of the property after the builders have left, either by yourself or professional cleaners.
That's where the task of post renovation cleaning comes in. If you have hired contractors to carry out the renovations, they will most likely tidy up the space after their work is done. However, this is not the same as doing full post construction cleaning which focuses on specialised tasks like getting rid of dust, debris and any dangerous materials.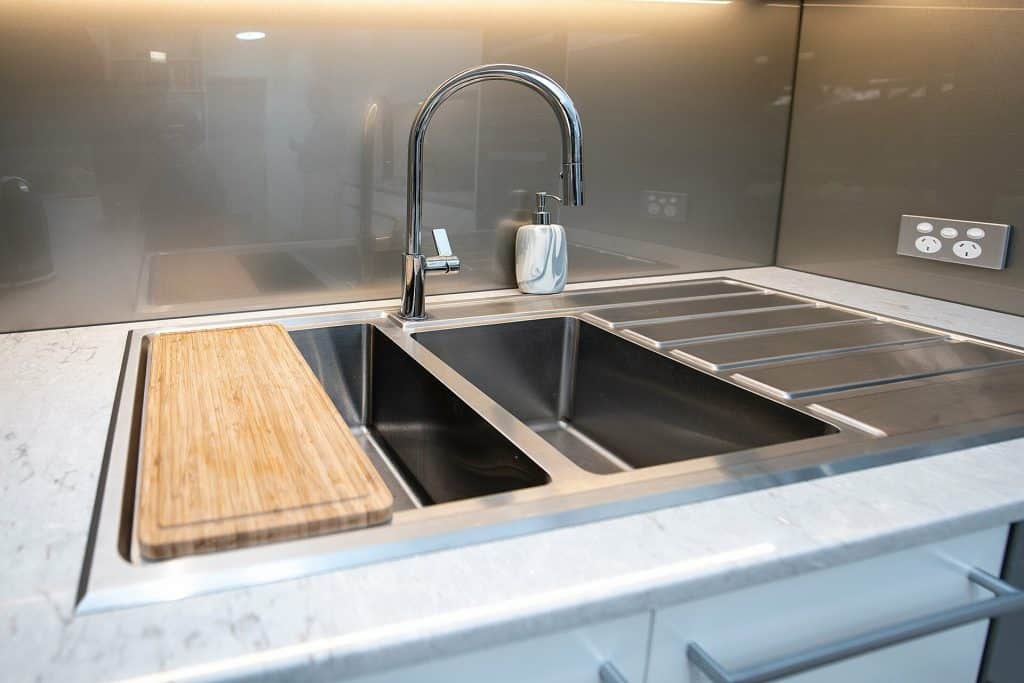 If you're not well equipped, or lack the experience or time, you can hire companies that specialise in post renovation or post construction cleaning. After all, post renovation cleaning is different to your regular and deep cleaning, which is something you'll have to carry out time and again.
For those who want to DIY, we've put together a checklist of tasks and tips for you, including kitchen, bathroom, living room and bedroom – so feel free to jump to the section that best applies to you. 
Work Your Way Through the Our checklist for Your Post Construction Cleaning
Kitchen Cleaning Checklist
As one of the most commonly renovated rooms, it is super important to keep kitchens tidy. Your family spends lots of time in this space and it's where all your food preparation is completed so ensuring it is hygienic by paying attention to detail is a must.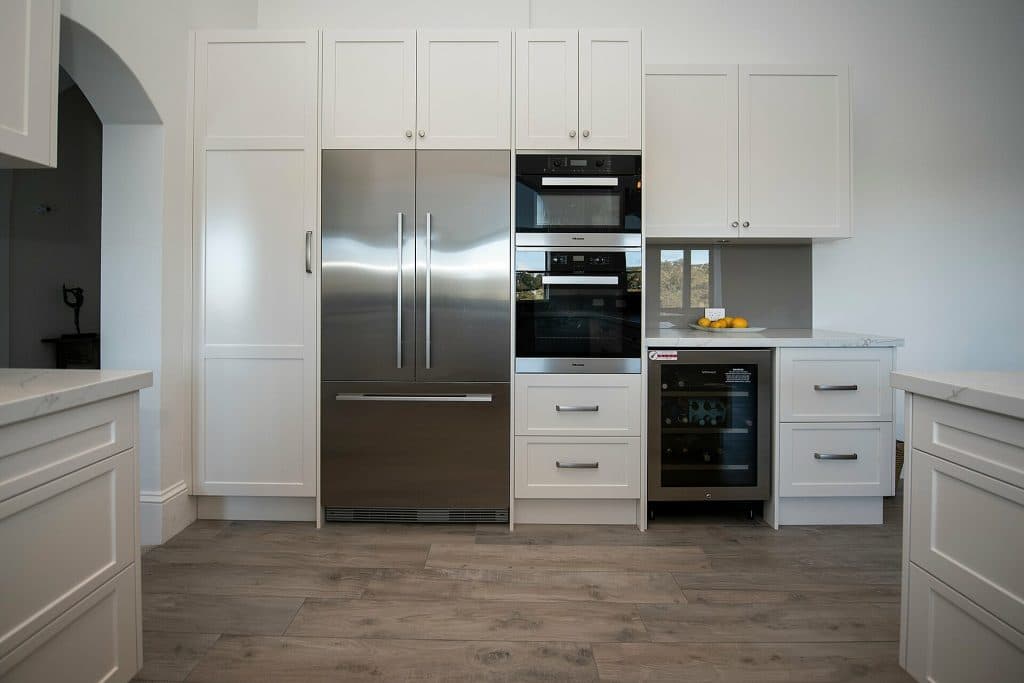 Some of the key tasks include:
Polish the sink and tap until they shine.

Don't forget to clean under the sink, an area that is often overlooked.

Smudgy windows? Professional cleaning services would complete window cleaning with no streaks and leave them sparkling clean.

Wash the curtains if they need to be cleaned, and replace them as you probably removed them during the renovation. Even better, treat yourself some new ones to suit the new look.

Wipe down the cabinets and deep clean inside the cupboards and drawers.

Thoroughly dust walls, hard floors, skirting boards, and countertops.

Clean doorknobs and light switches.

Dispose of the debris from the site in a responsible manner.
Post Renovation Clean of the Bathroom
While your bathroom may be small, it's important to make sure every inch of this area is clean and sanitised to prevent the build-up of bacteria and other particles.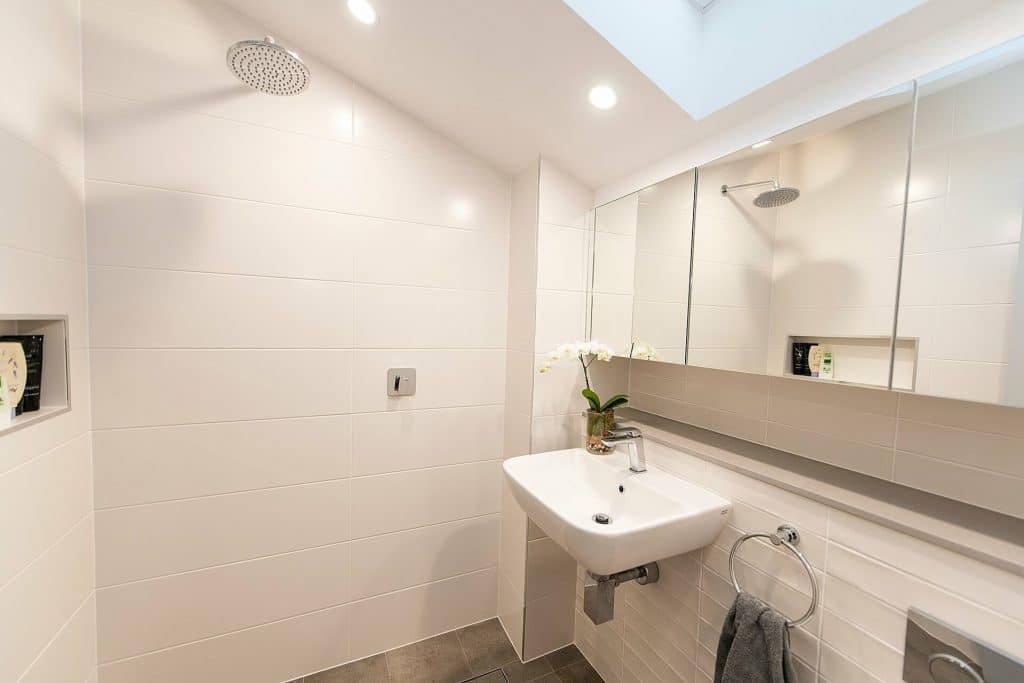 To do a thorough clean of your newly renovated bathroom, you should:
Sweep/vacuum and mop the hard floors.

Wipe down the wall tiles, 

Dust light fixtures and ceiling.

Wipe down the sink and cabinets.

Polish the mirrors.

Clean under any cabinets and the edge of the vanity.

Clean out under the sink.

Rinse off the shower curtain.

Clean the shower track.

Wipe down all light switches, doorknobs and windows.

Clean the shower and the bathtub

Clean tile grout to remove dust.

Sanitise the toilet, both inside and out.
Living room and bedroom renovation cleaning
Your living room and bedroom are two spaces that you probably spend the vast majority of time in. As such, it's important to keep these spaces comfortable by doing a thorough post renovation clean. 
Take the opportunity post renovation with no furniture around to dust every corner, or move your furniture around to clean those hard to reach areas. Some ways you can clean these rooms include:
Sweep/vacuum and/or mop the floor.

Clean all light switches, light fixtures, doorknobs, and electrical sockets.

Clean under any tables, couches or chairs.

Wipe down all wood furniture, including shelves and drawers.

Dust any upholstered furniture.

Clean the windows.

Clean the curtains.

Clean glass surfaces.

Dust and polish all surfaces.

Dust walls and ceiling.

Wipe down the baseboards.

Remove dust and dirt from the floor with a professional carpet cleaning.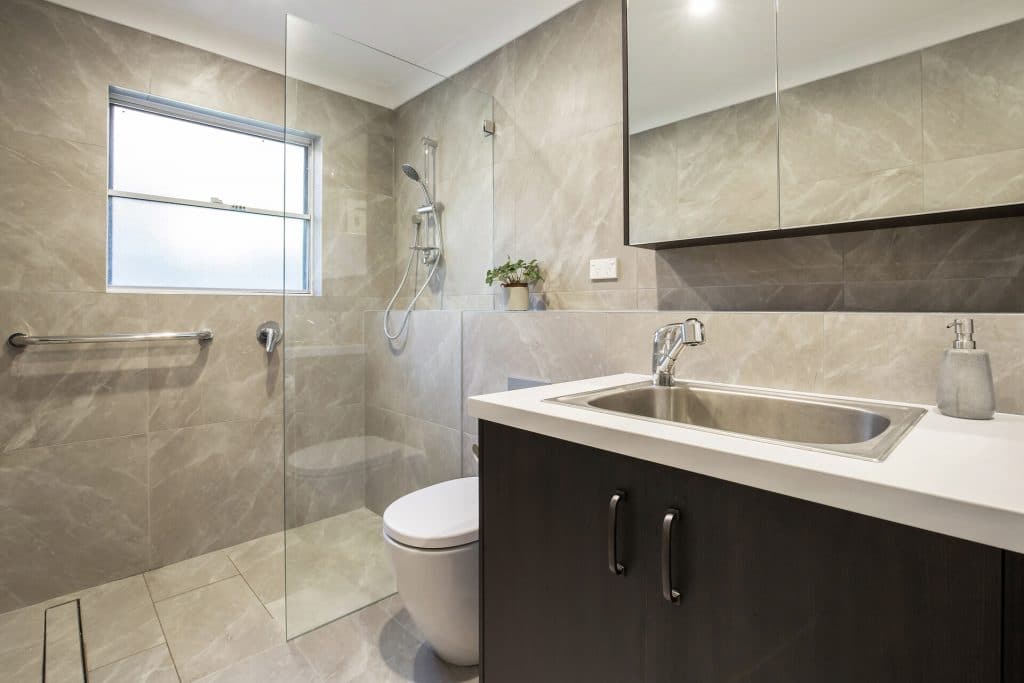 DIY Post Renovation, After Builders Cleaning Tips
If you are planning on tackling post renovation cleaning without the help of professionals, then this section is for you. Here we have four tips to make this renovation clean, smooth, safe and efficient.
Use the Right Tools
We all know that having the right cleaning tools can make your cleaning experience easy, efficient and dare we say, fun? 
Make sure you have all the basics like a dustpan, vacuum cleaner, mop, rubber gloves, towels, rubbish bags, step ladder and washing detergents. It's also worthwhile splashing a little money on getting the right vacuum cleaner, mop and window cleaner with the suitable attachments that experienced cleaners use.
Inspecting your space carefully
After a renovation, your room may look a little chaotic, with dirty flooring and loose materials lying around. Make sure you dispose of all nails, screws, bolts, plastic tapes etc. and check that there is no damage to your floors and walls. 
If you see any damage incurred during your renovation, contract your contractor and ask them to repair the damage at no additional cost.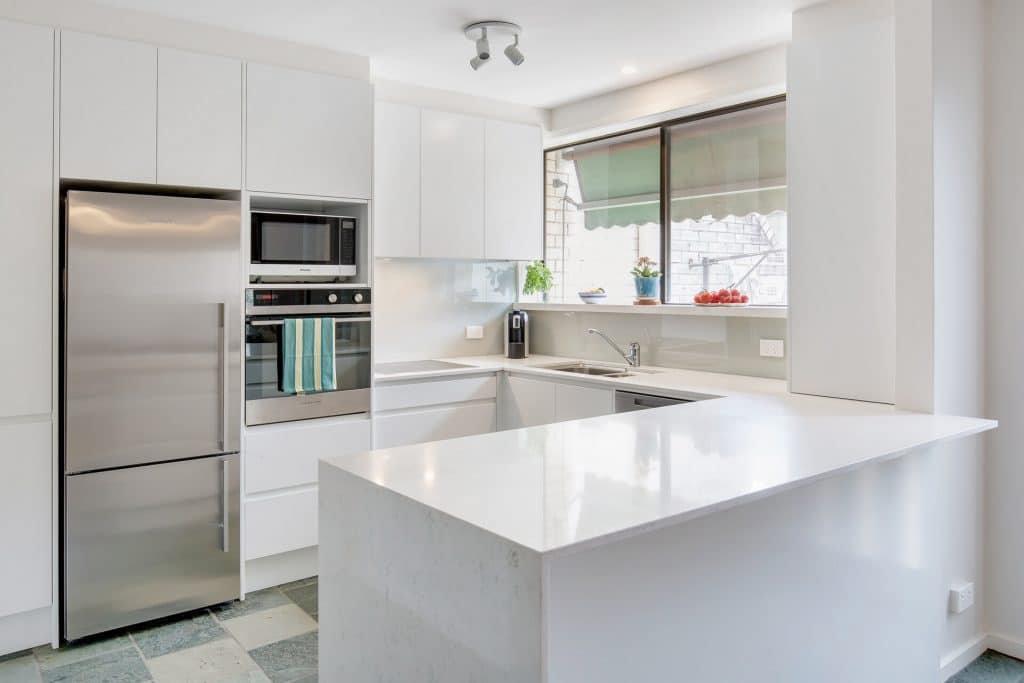 Steam clean your carpet
If your newly renovated area involves carpet, we recommend that you hire a professional to steam clean the dirt and stains out of those carpets. Steam cleaning is the process of using hot water and pressure to remove bacteria and toxins from your carpet. Periodic steam cleaning, especially after a renovation, will help your carpet last longer.
Clean air vents and replace filters
It's easy enough to spot dust on renovation surfaces, but airborne dust is another matter altogether. It's important to remove dust after your renovation, which can be trapped in air filters and can travel through the ducts across different rooms in your home. 
To get rid of residual dust, remove your air vents and clean them with soap and warm water. Replace the old air filters with new ones before replacing the vent covers. 
Contact Nouvelle
If you have questions about post construction cleaning and the best type of renovation cleaning services to use contact us at Nouvelle. Our experts in renovation will be able to talk to you about available builders cleaning services.