Don't overlook your flooring when planning your kitchen renovation, it's an important design element and not just a practical consideration. Maintenance is the first thing you think of with flooring in a high-traffic area like the kitchen. Apart from needing a robust solution that will last a long time, you want flooring that is easy to clean and ideally not slippery when wet.
But this doesn't mean that you have to sacrifice style. Having kitchen flooring that makes a statement may be just the right element to complement your overall design.
Flooring Styles to Highlight Your Kitchen Renovation
We are so fortunate to have such a wide range of flooring to choose from in 2022, though this can also be problematic for the inexperienced eye. How do you decide what is best for your home, your style, your family's needs?
Let's have a look at some of our favourite types to help you get started: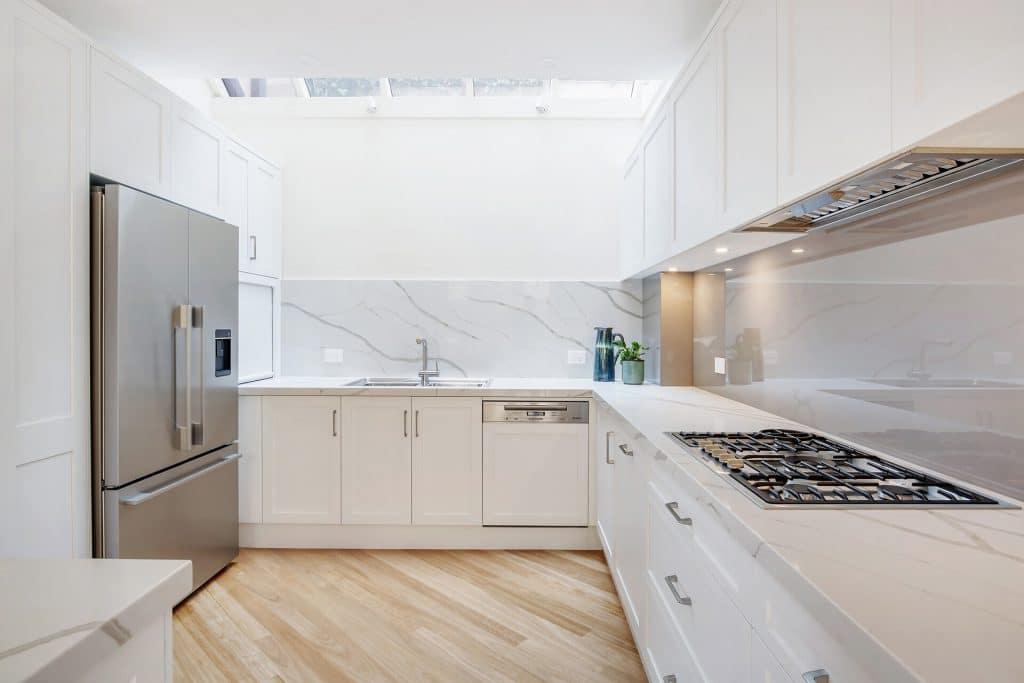 Waterproof Vinyl Provides a Robust Solution
You can choose from WPC (wood plastic composite) or waterproof core and SPC (stone plastic composite) types of vinyl that are both 100% waterproof.
WPC often can be used as planks that look like natural wood and can often fool even the most discerning eye. SPC is a more rigid product with the same gorgeous looks as the WPC version.
Another great option is vinyl sheet flooring that is super durable with the benefit of being available in a wide range of colours and patterns.
Tiles Highlight Kitchen Flooring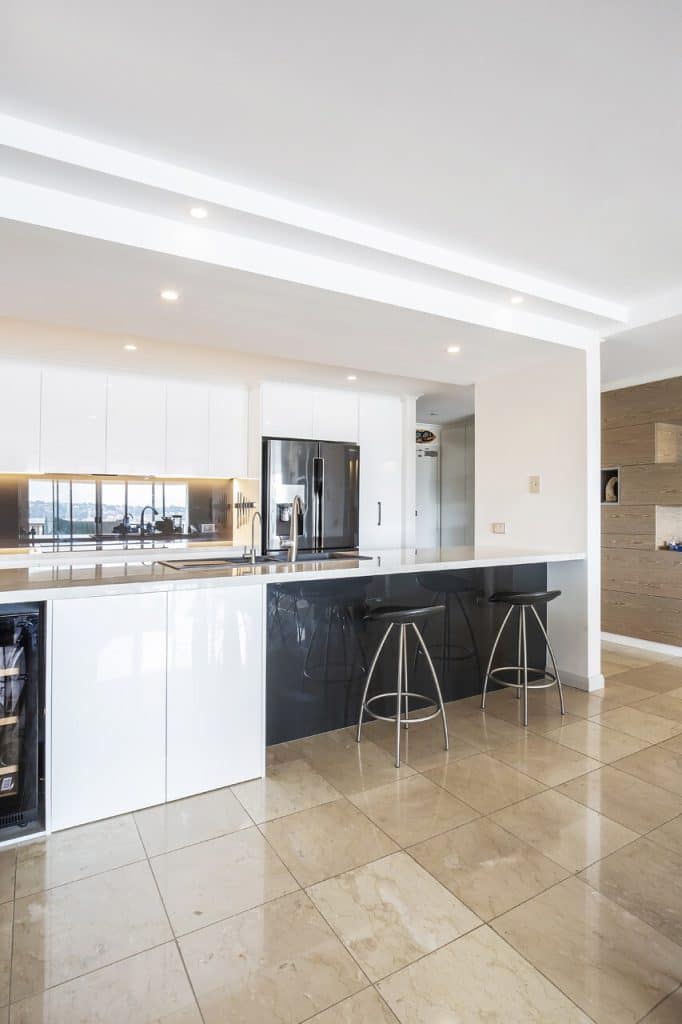 Tiles are not a new solution for the kitchen floor, and they still hold their position as a favorite choice for kitchens. While tiles enjoy ongoing popularity, it's the evolution of styles and patterns that keep them as a stylish choice and offer you the opportunity to express yourself in the way that suits your home the best. Just as relevant today as any other option.
Engineered Wood is a Stylish Choice
Wood, like tiles, has always been popular in the kitchen, and engineered wood is the closest thing available to hardwood that uses wood in its construction.
It costs less than solid hardwood and, with a base made from artificial materials, is durable and provides a more water-resistant solution.
Stone for an Elegant Design
Slate
Slate is ideal for any minimalist design. It's natural, clean, and offers a gorgeous look for the right kitchen renovation.
Limestone
Limestone is generally a cheaper stone option but adds natural beauty to your floor with the colour variations. The final cost depends on the type of limestone that you elect to use.
Marble
Natural marble is gorgeous with its stunning swirling patterns and is considered a luxury flooring. However, if it doesn't fit your budget, a marble look-alike may be the alternative you are looking for to enhance your kitchen.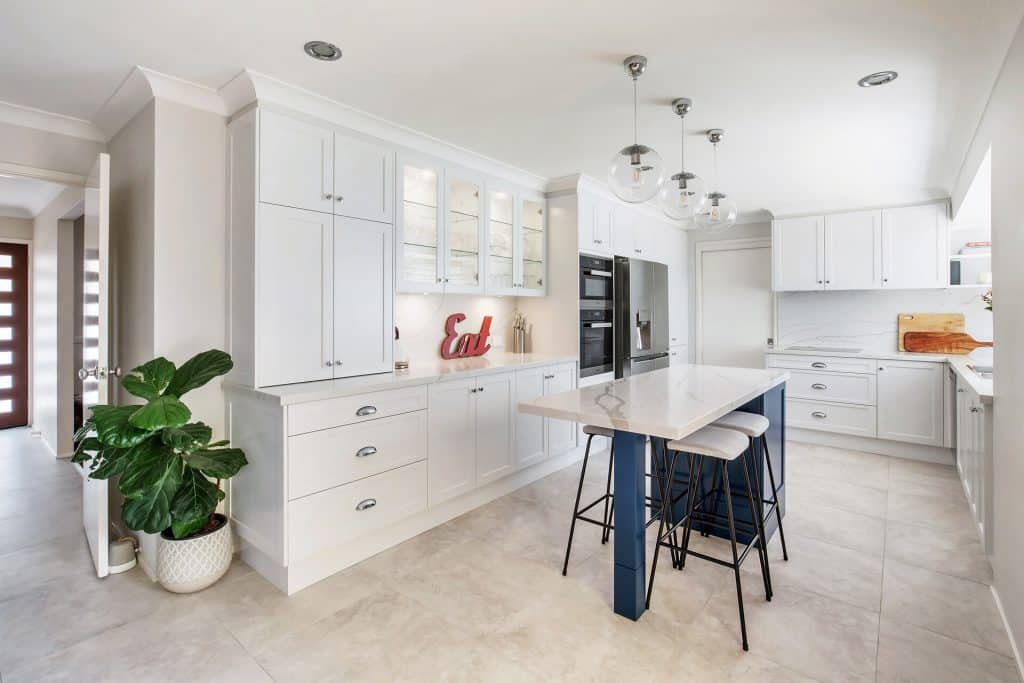 Try a Concrete Look for Industrial Designs
Concrete looks are often a part of modern designs, especially those leaning towards industrial chic. And not just with flooring but countertops as well. It's very niche but may be the perfect solution for your kitchen renovation.
Contact Nouvelle About Your Choice of Flooring for Your Renovation
If you have questions about your renovation or remodel and choosing the right flooring for your project, contact us at Nouvelle.