Often, we don't pay enough attention to the flooring in a renovation. Why would we, after all, it's only what we walk on. Wrong. Flooring is an integral part of any room's design and what you choose affects your home aesthetically as well as practically.
Consider These Elements When Choosing Kitchen Flooring
There is more than one reason why you will prefer one kitchen flooring over another. Here are the key features that most people consider when shopping for the ideal floor.
Your Family's Lifestyle
The kitchen can be a messy place. Realistically, things get spilled, family and pets gather there, and the floor really needs to be resilient. The wear and tear that the kitchen must stand up to is probably the toughest of all areas in the home.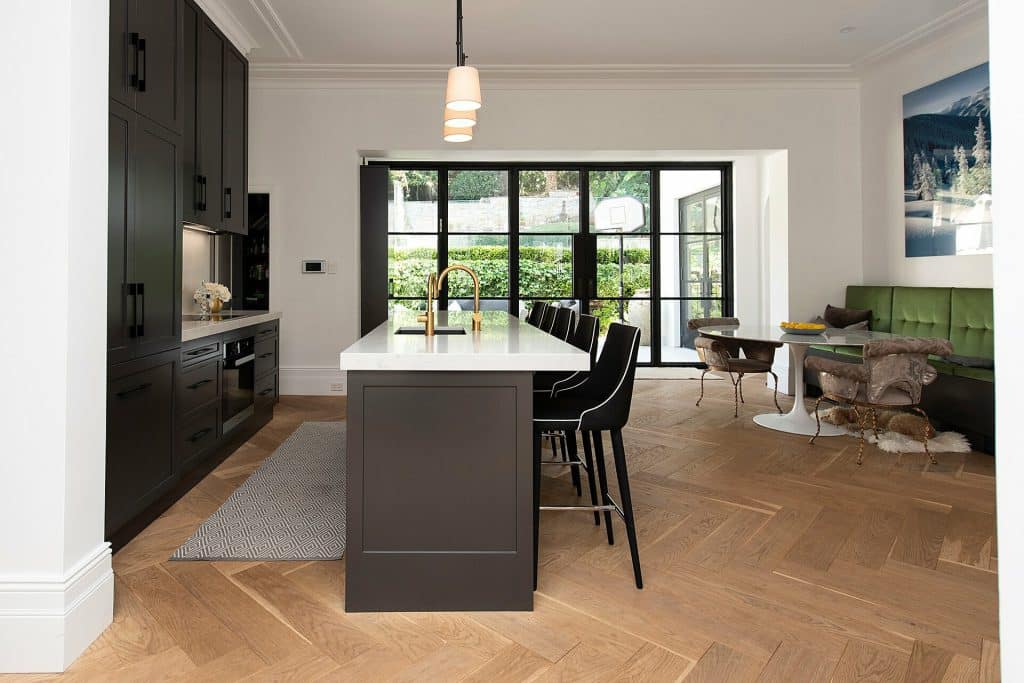 Part of The Overall Style of Your Home
The kitchen floor must complement the style of your kitchen. Whether it's modern, rustic, or industrial whatever you choose needs to blend in using colour and texture that fits the size of the room. Consider this, should the floor be a focal point or a neutral backdrop, you choose.
Comfort is Important
Do you work standing up in your kitchen? Odds are that you spend a considerable amount of your time standing while you prepare and cook. If that is the case, a flooring material with some softness or resilience is worth considering.
Easy to Maintain
It's not just food spills in the kitchen that can get tracked through the whole room. Mud from outside, pet shed, and other types of grime all need to be regularly removed from the floor, so it must be waterproof, easy to clean, and stainproof.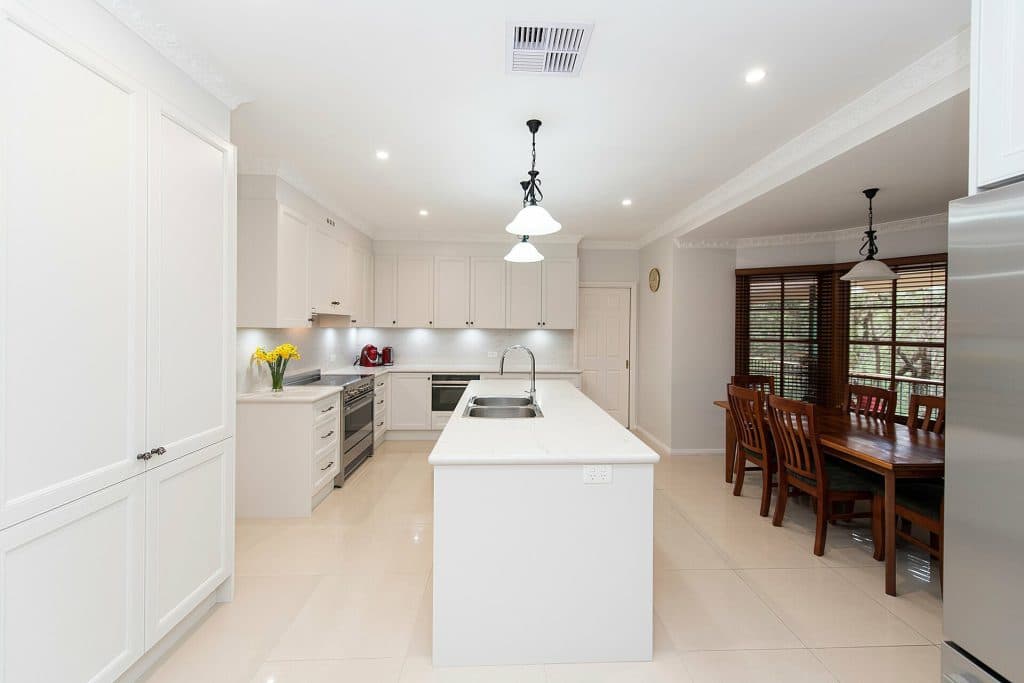 It Must Fit Within the Budget
After you have determined the square meterage of your kitchen, set aside a part of your budget for flooring from the start. Don't forget to factor in the costs for underlay, delivery, installation, and removal/disposal of your old floor.
Safe When Wet
Sometimes we forget how slippery floors can get when wet. For any flooring that you are considering buying, check their slip rating. Falls can be nasty on hard surfaces and prevention is worth the time spent ensuring you have the best floor for your family.
Flooring Materials That are Ideal for Your Kitchen Foot Traffic
Wear and tear and the foot traffic a given area will receive are also important considerations when it comes to choosing the right material to use for your kitchen floor.
Vinyl
Consider vinyl hardwood-look flooring. It has an attached underlay, is 100% waterproof, and is made to resist mold and mildew. It's a quieter flooring, that is designed to be warmer, softer, and easy to clean making it a good fit for your kitchen.
Porcelain Tile
Porcelain tiles look fantastic, are extremely durable, and are harder and less porous than their ceramic counterparts. You can choose either glazed or unglazed, and when glazed can literally be purchased in any colour. The unglazed tiles reflect the beauty of the natural earthy hues of the clay that they are made from.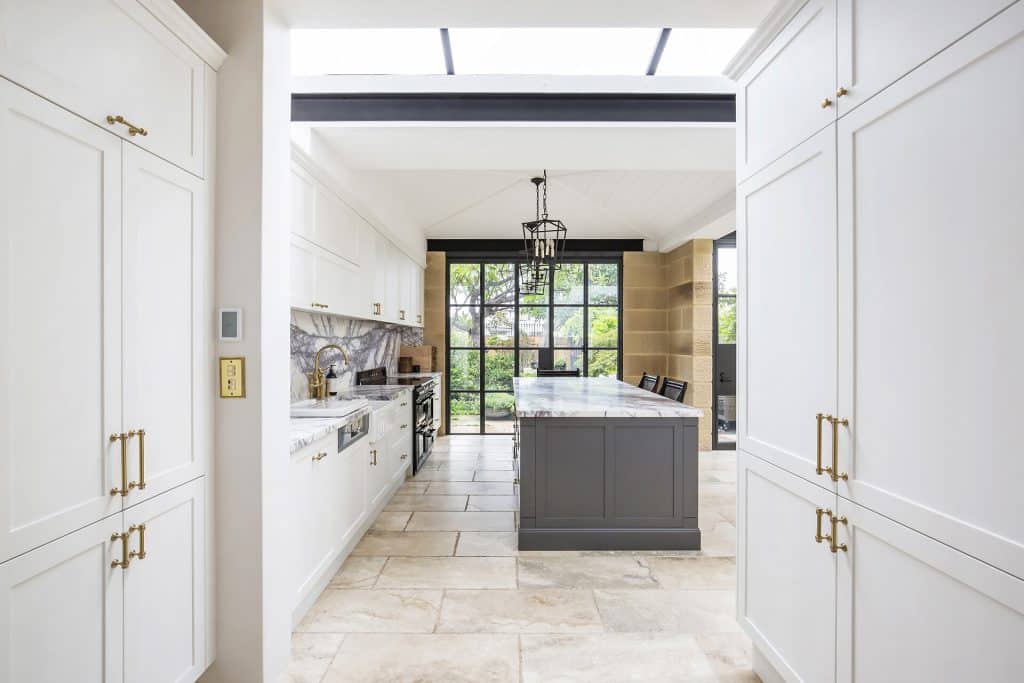 Hardwood
Hardwood flooring always looks stunning, especially if it's in contrast with white or light coloured cabinets. It feels great to walk on and is perfect for extended areas in open-plan living. It's durable with the added benefit of being low maintenance and while finished hardwood resists moisture, it's best to clean up spills when they happen.
Cork
Cork is manufactured from tree bark and is a sustainable option. You buy it finished but it does require resealing every 3 years to ensure that it stays water-resistant and resilient, and scratches and stains are kept at bay.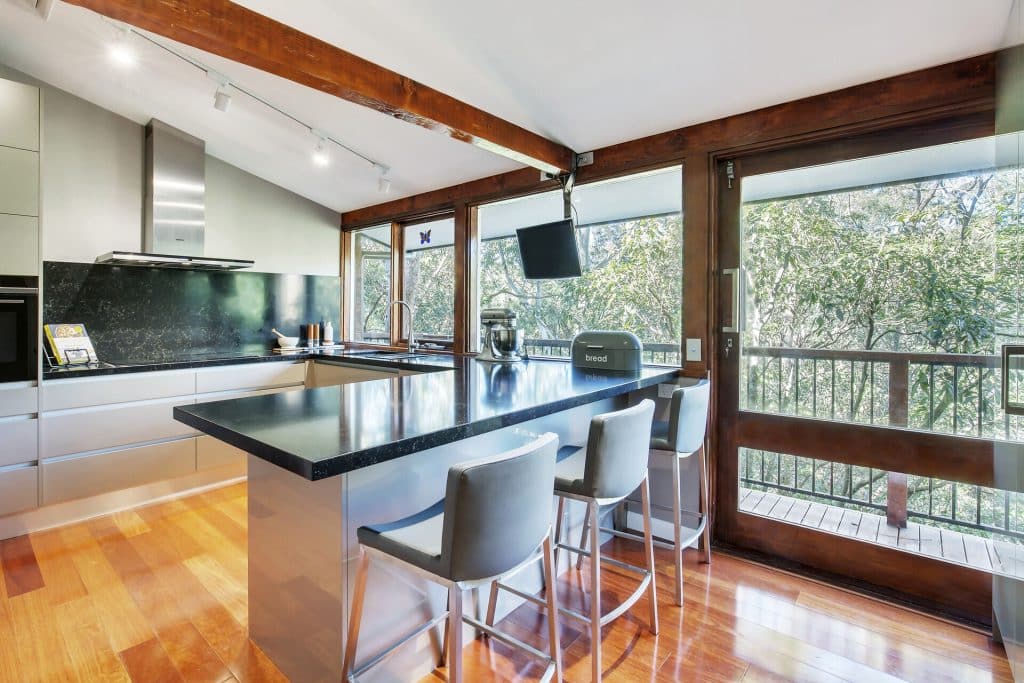 Linoleum
Linoleum these days is also a sustainable or green choice. Made from biodegradable cork powder and linseed oil that are both renewable and contain no dangerous Volatile Organic Compounds (VOCs). You can buy it in a wide range of colours and patterns and stands up well against robust foot traffic.
Some linoleum can be prone to stains even though it is moisture resistant. So, ensure that any that you purchase is protected from scratches and spills by a protective coating.
Contact Nouvelle About Your Choice of Kitchen Flooring
If you have questions about your renovation or remodel and choosing the right flooring for your project, contact us at Nouvelle.