There are many reasons why people renovate their homes. To create more space, to update the look and feel, and to raise the value of their house, just to name a few. Refreshing your current space can vary from a simple change in furniture and fixtures to a complex remodeling project involving knocking down and rebuilding existing structures.
We often refer to all home improvements as renovations, when in actual fact some projects we embark on are simply remodels.
What is the Difference Between Renovations & Remodels?
It's important to understand the difference between renovation and remodeling to gain a better understanding of what is needed to update your house to be the home that fits you and your family's lifestyles.
Choosing the right solution for you will affect your budget, timeline, and whether you will have to vacate the premises to alternate lodging until the changes have been completed.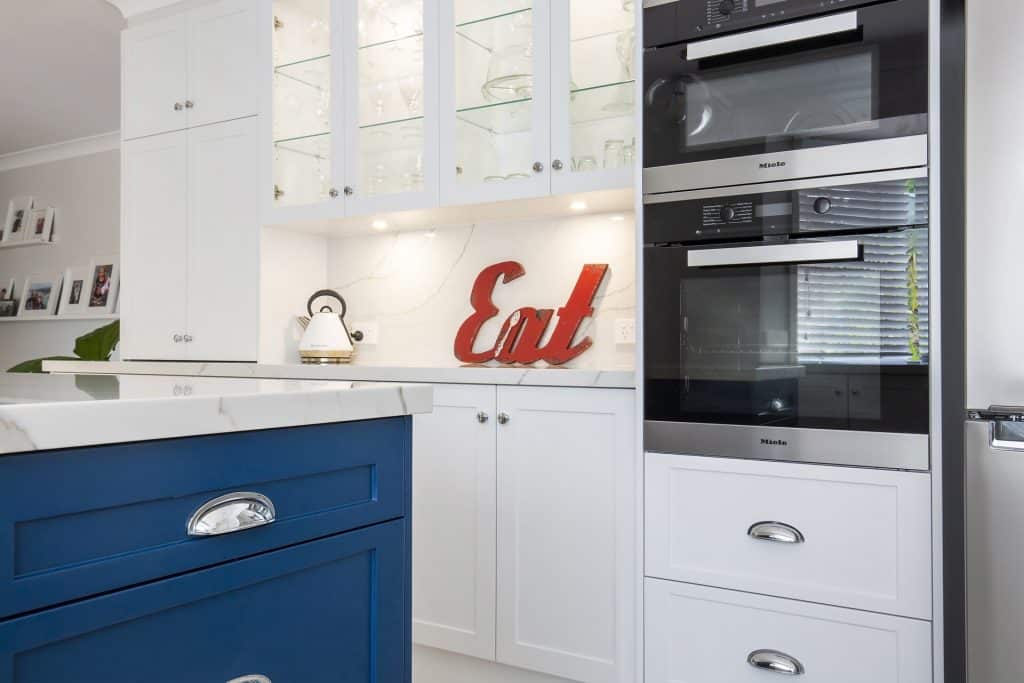 Renovation Refreshes Existing Structures
When you renovate you update the look and feel of a room or building without changing its structure and purpose. To put it plainly, a bathroom remains a bathroom and a kitchen remains a kitchen.
Fixes and touch-ups, such as painting the walls, installing new floors, and cabinetry are all typical activities within a renovation. This also includes rebuilding existing structural components that need an upgrade, such as a wall or roof.
Remodeling Extends & Alters
When you remodel, generally structural changes are made in order to alter the design and sometimes the configuration of the building. Some of the activities that are considered remodeling include:
Removing or adding walls to open up or divide rooms.
Changing the layout of a room e.g. adding kitchen cabinetry, moving fixtures to different positions.
Building an extension to your home.
Raising ceilings.
Adding plumbing.
Adding heating/cooling ducts.
Renovations are typically cheaper than remodeling, especially if your remodeling project requires a structural change to your room or building.
Structural alterations usually involve additional professional tradespeople, such as Licensed Builders, Engineers, electricians for rewiring and ductwork, or plumbers for new connections. You are also more likely to need a greater quantity of materials, which will also bump up the costs.
5 Factors to Consider When Choosing to Renovate/Remodel
1. What Do You Want to Achieve?
Work out the outcome you're looking for in renovating or remodeling your house. Perhaps you're hoping to create more space through a room extension for your growing family. Or maybe you want to modernise your kitchen with new cabinets and appliances.
For a remodeling project, you may need to consider your living conditions while work takes place. If you have young children and pets, you'll also need to consider how you can keep them safe and away from construction areas.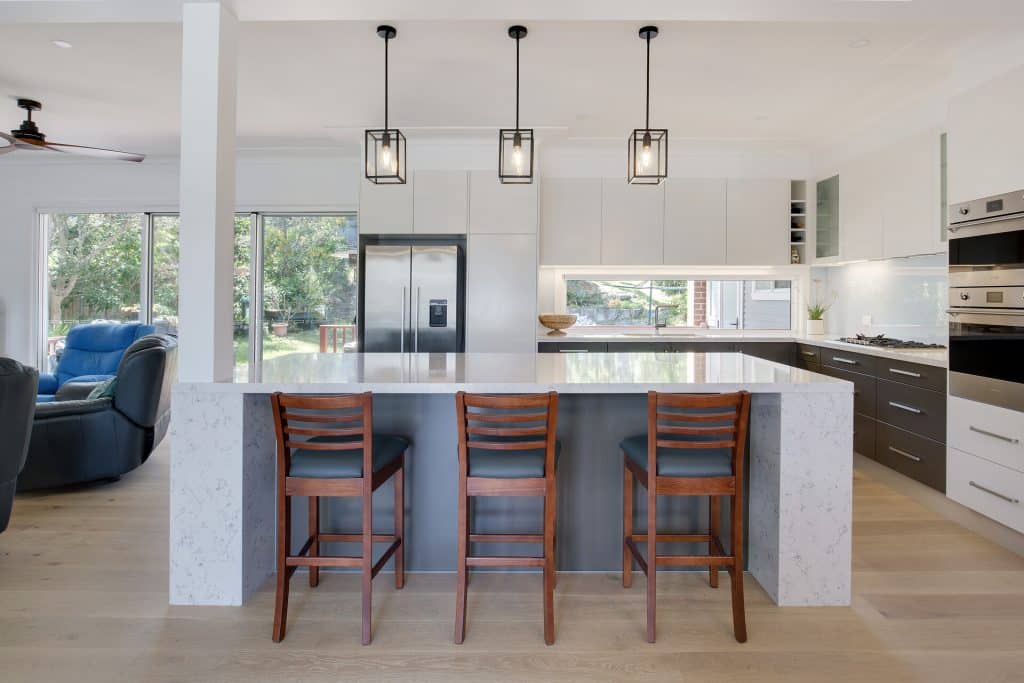 2. The Condition of Your Existing Structure
A remodeling project usually starts with a professional assessment of the space, either by a specialised tradesmen and/or surveyors. If an inspection identifies faulty structural elements, you may need to deal with these problems before you can proceed with the remodel.
Some of the most common structural problems are unevenly supported load-bearing walls, termites, leaky roofs, crumbling concrete, and more.
Having structural problems might impact your budget more harshly, especially if you need to bring in more tradesmen, materials, and heavy equipment for easier removal and installation of structural elements.
3. Determine Your Budget to Completion
Remodeling projects are generally more expensive and complex to carry out. You may also need to get permits from your local council before undertaking work, which could add hundreds of dollars to your bill.
Add contingency into your budget to cover those things that may crop up. Include making arrangements for accommodation for your family, possibly storing items from your home while the work is being done, and anything else that will add a cost to your project.
4. Stick to the Scope of Your Project Project
Whether remodeling or renovating, spend extra time deciding on the scope of your project. If you don't have experience, consulting professionals will save you time, and possibly money.
Then stick to it as much as possible. Adding/changing elements as you go can potentially blow out your budget and be extremely costly.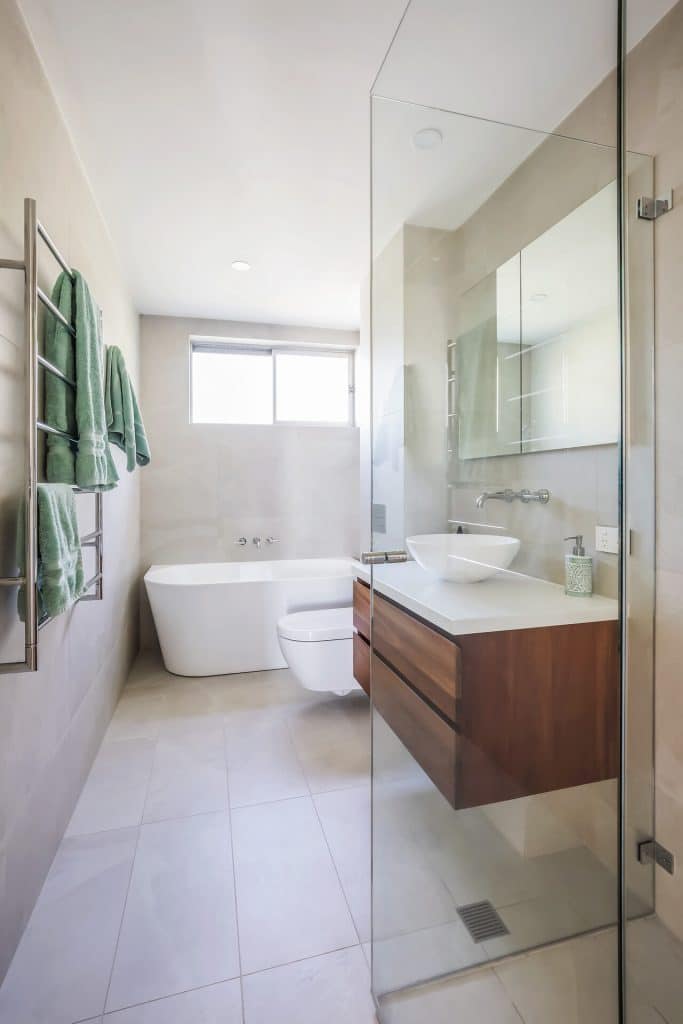 4. The Time That Your Project Will Take to Complete
While every project is different, a remodel will generally take longer to complete than a simple renovation. As a general rule of thumb, expect a remodeling project to take several months to complete, from planning to construction.
Here's an estimate of how long your project may take depending on the size and complexity:
Cosmetic/simple renovation – a few days to three months. Activities include painting, new appliances, new countertops/cabinets and floor replacement.
Remodelling with no structure change – a few weeks to six months. Activities include full kitchen or bathroom remodel, adding a new garage to the side of the house, or adding a new fireplace to the living room.
Major remodels – 6 months to a year. Foundation repair, structural repair, building an extension or adding a second story.
Contact Nouvelle About Your Renovation
If you have questions about your renovation or remodel, contact us at Nouvelle. Visit one of our showrooms for ideas or chat to one of our expert designers for the latest styles and trends.