When you have damaged or outdated cabinets or drawers in your kitchen, the whole look and feel of the space is compromised. But what is the best way to fix it? If the damage is minimal, you may opt for a simple repair, but if the damage is significant or the feel of your cabinetry is last century, you need a different solution.
Most people at this point will debate whether it is better to replace or reface their cabinetry, which is the better option, and which is friendlier for their budget.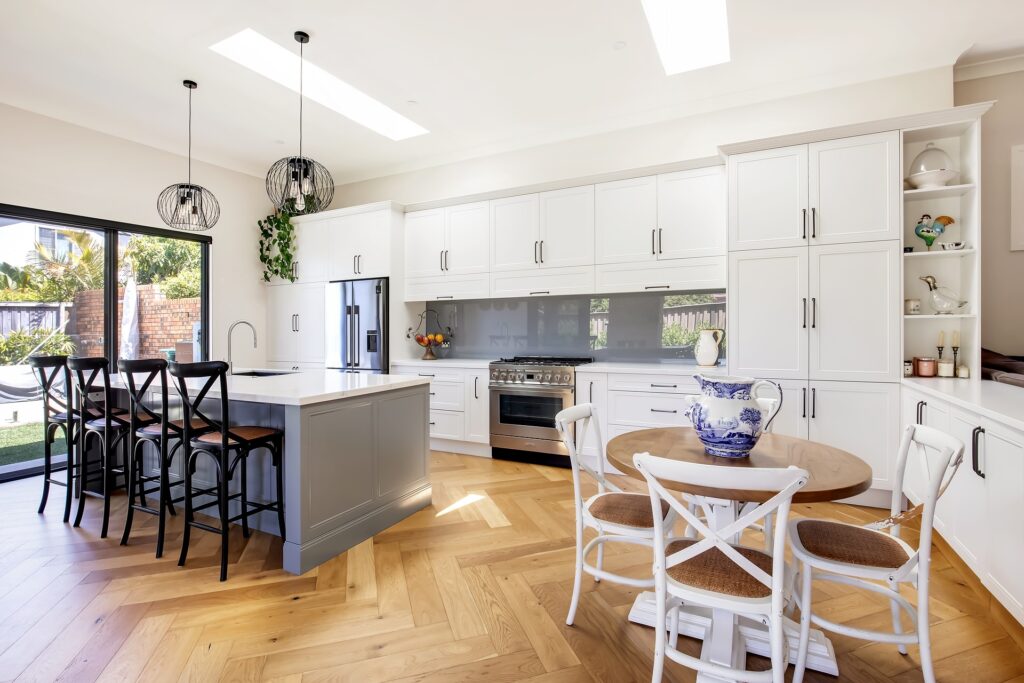 Reface Vs. Replace
Refacing cabinetry is seen as a facelift for your kitchen. Doors and hardware are removed from the frames of the existing cabinetry and replaced with something different.
Replacing, on the other hand, is removing all of the cabinetry, including the frames, and fitting new cabinetry that has been custom-built in its place.
The Benefits of Refacing
Good as a Cosmetic Upgrade
If the cabinetry you already have is in great condition and working as it should, then refacing will give your kitchen a quick facelift.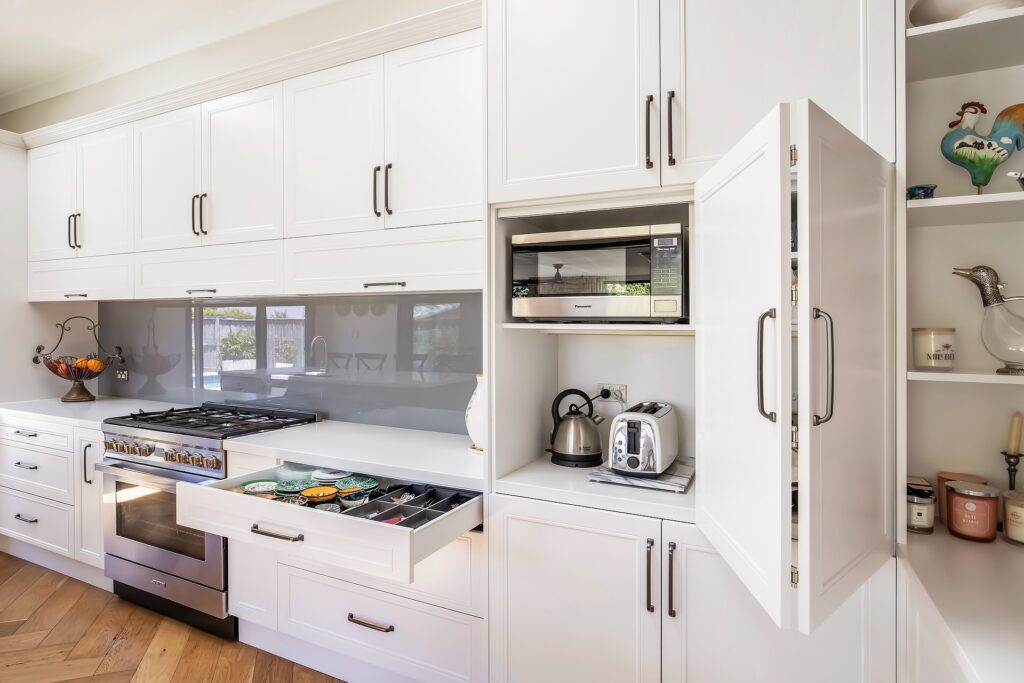 Lower Costs
Costs are lower for refacing than replacing. Less labour and materials are needed, making it a more cost-friendly option.
A Quicker Upgrade
Because only the exterior parts of the cabinetry are changed, it tends to be quicker with the right professional help.
Not for the Faint-Hearted
Unless you are an experienced tradesperson, refacing is always the realm of professionals. It takes a professional to assess your cabinetry and provide the best solution.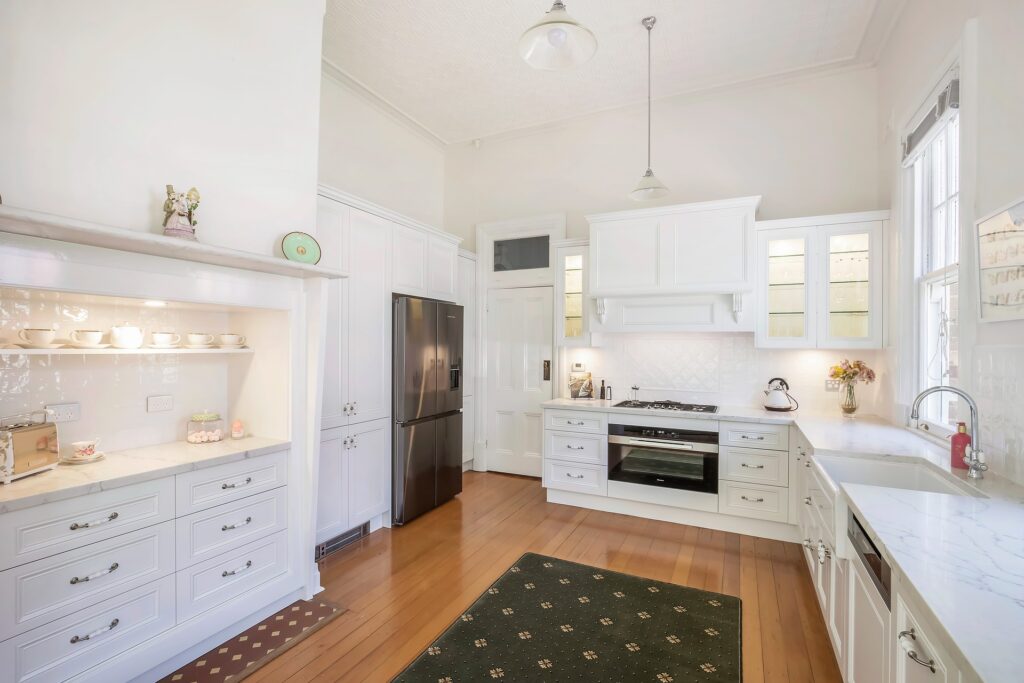 The Benefits of Replacing
Total Refresh
Replacing gives your whole kitchen a lift. Cabinets built new now may not fit in with the other elements of your kitchen from the original build so a renovation may be your best solution.
Upgrade Functionality
Updating your cabinetry is an opportunity to alter your kitchen and increase the space's functionality, storage, and overall look. Plan the kitchen that you have always wanted.
Refacing is Not For Every Kitchen Cabinet
Sometimes, refacing is not an option. If the cabinetry is badly damaged, has some rot in the interiors, or is too old, replacing it may be your only option.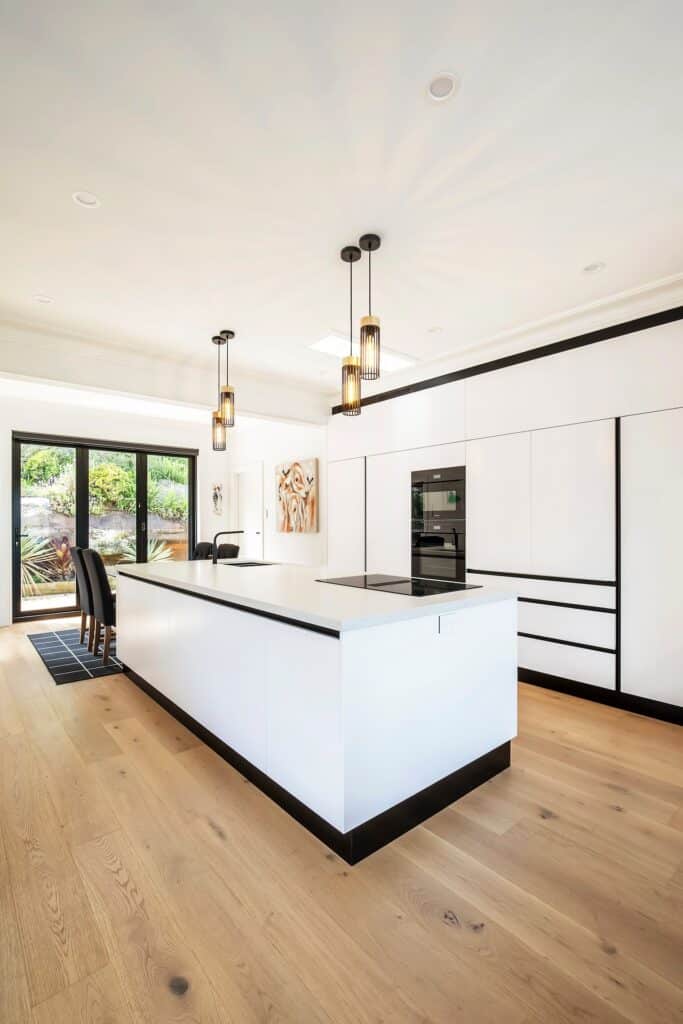 Value Added
Replacing old cabinetry will add more value to your home than simply refacing old cabinets. A well-done kitchen renovation is worth the investment and will add value to your home.
Contact Nouvelle About Your Renovation
As professionals, we know what we are doing regarding renovations. We know how to maximise the use of your space, design to reflect your lifestyle and renovate to budget and agreed time frames. We take the headache out of a renovation so you enjoy your new space without the stress.
If you enjoyed our post, let us know your thoughts on our Facebook Kitchen Renovation and Design Ideas group!
If you have questions about your renovation or remodel and making a statement with tiles in your home, contact us at Nouvelle.