We often overlook flooring when we think of a renovation and underestimate how much impact the right (or wrong) flooring can make. Not just on the livability of a house but the design and overall style of your home.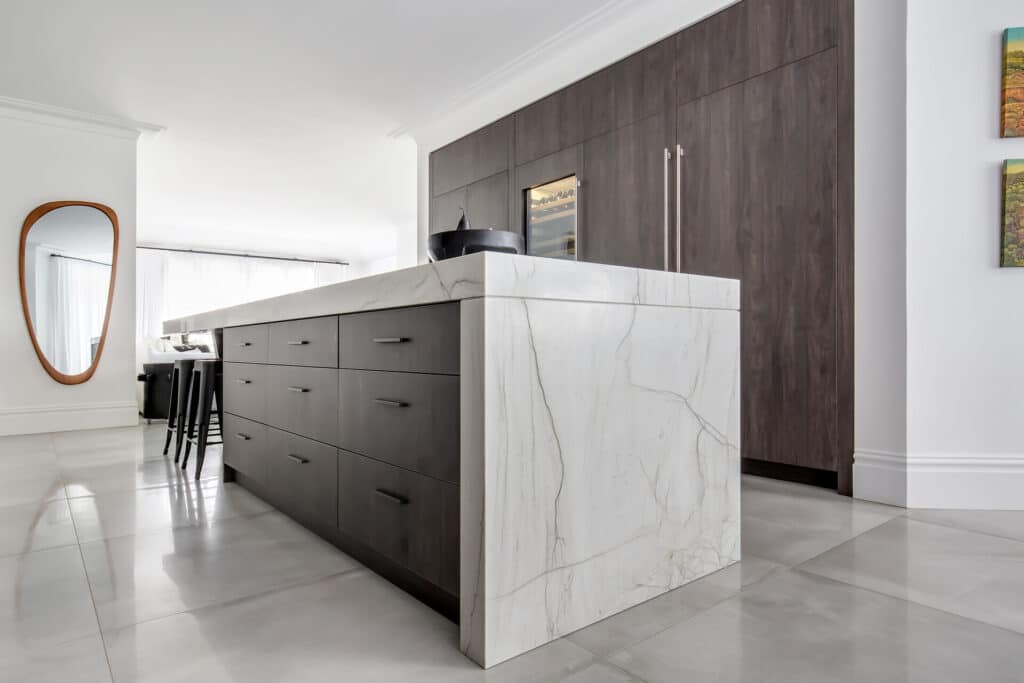 Flooring takes up a large part of the space in your home, and changing your floors is an opportunity not just to choose floors that fit your needs but allows you to make a big impact in the different spaces in your home.
Showpiece Hallway/Entryway
Making a bold statement with flooring in your entryway/hallway is a popular option. It's the first impression people get of your home and can be a great way to impress visitors.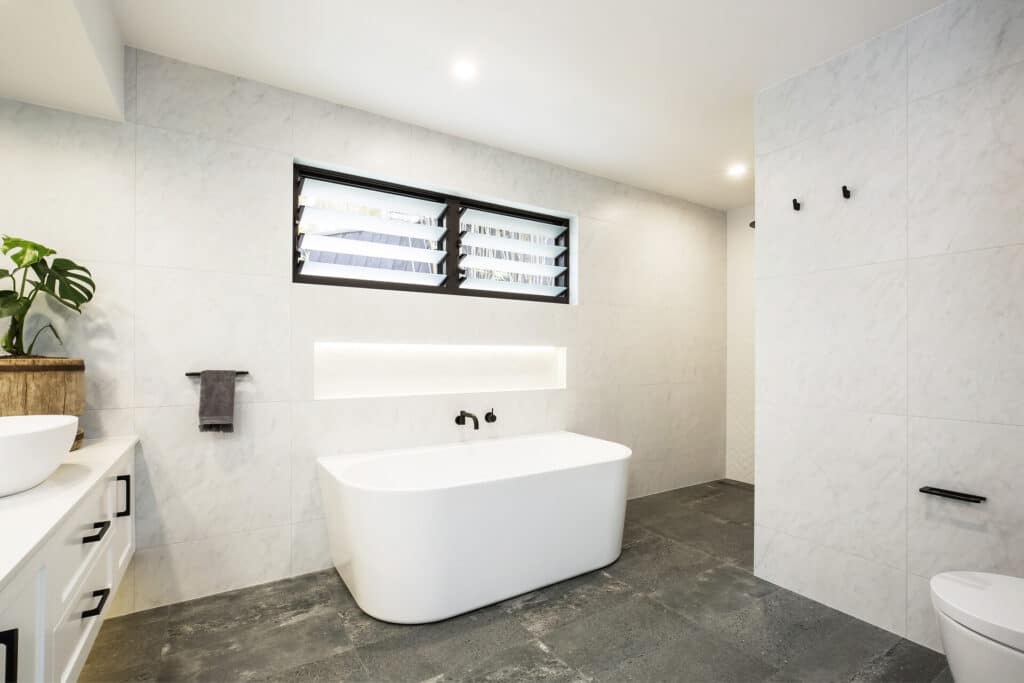 Depending on the style of your home, marble is often used in an entryway along with stone or concrete. All three are durable and look great in an area that endures a lot of foot traffic.
They are also easy to decorate with patterns that can be paired with a stylish piece of furniture to create a gorgeous welcome into your home.
Kitchen Flooring
Tiles, concrete, and wood are often used in kitchens to make a statement. Bold and patterned tiles are easy to find these days and can look amazing on your kitchen floor, adding colour and design to your space.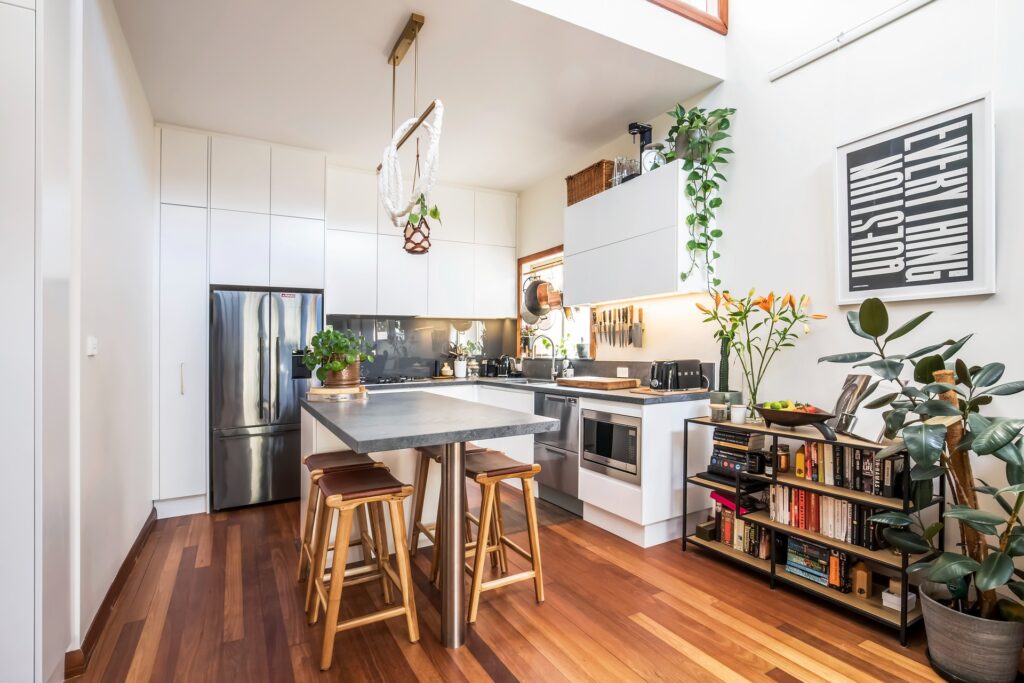 Wood or concrete can be painted in your kitchen. Try a solid colour like yellow to make a gloomy kitchen brighter or blue to cool it down if it's on the hotter side of the house.
Accentuate your kitchen colours or make your floor a contrast for a fun space for your family to spend time in.
Bathroom Flooring
Bold flooring is common in the bathroom as the one area that is easy to be creative within an often limited space. Usually, in a bathroom, it's by using one of the thousands of fantastic tile options available in the market, especially as it is the area of the house that withstands a lot of water.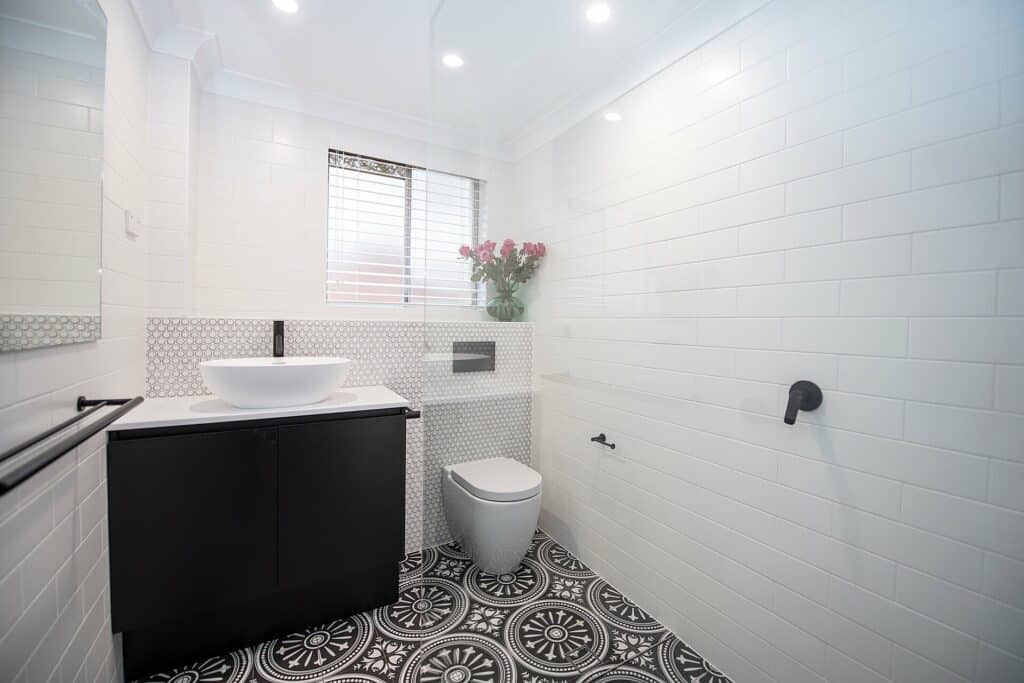 Using bold flooring in a white or neutral space creates a striking contrast and an elegant space, especially when you tie the design together by running some of the tiles up to the shower or bath.
Living Room Flooring
Generally, rugs are used to make a statement on living room floors but there are other ways to make your room unique. Wooden floors are easy to customize. Often we stop at a nice wood stain but have you thought of maybe using an accent colour instead to contrast with neutral walls? Or luscious mosaic tiles in a warm space.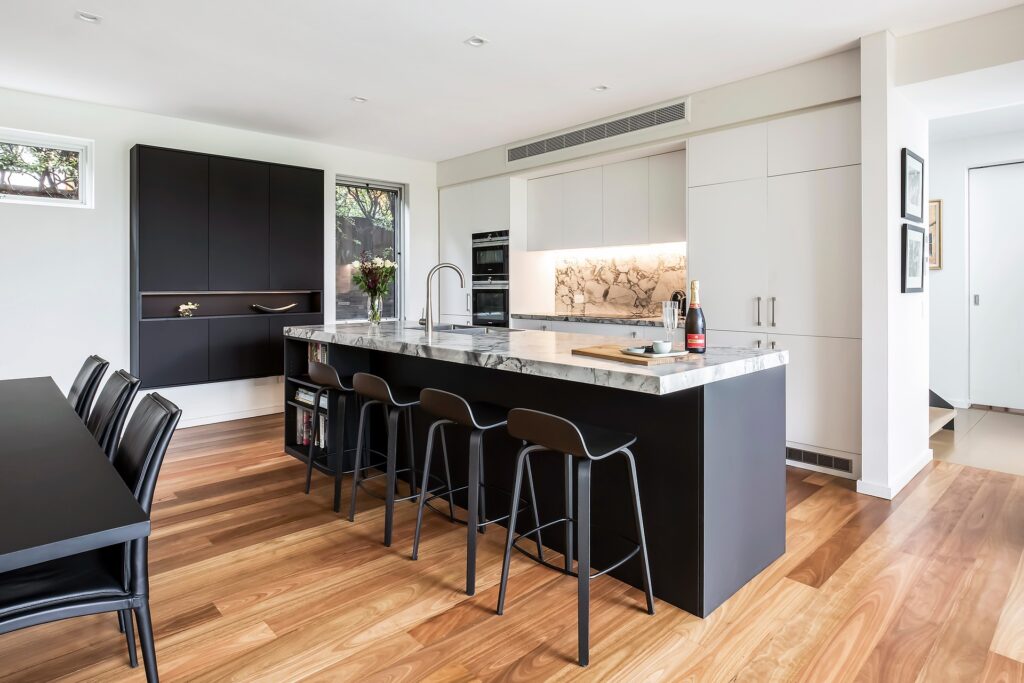 Contact Nouvelle About Your Renovation
As professionals, we know what we are doing regarding renovations. We know how to maximise the use of your space, design to reflect your lifestyle and renovate to budget and agreed time frames. We take the headache out of a renovation, so you enjoy your new space without the stress.
If you enjoyed our post, let us know your thoughts on our Facebook Kitchen Renovation and Design Ideas group!
If you have questions about your renovation or remodel and making a statement with tiles in your home, contact us at Nouvelle.