Technology makes things more manageable, and the kitchen is no exception. Why hold onto traditional methods when SMART appliances are available to save you time and energy that can be better spent with your family? 
Let's explore some of our favourites. These high-tech appliances will not only simplify your kitchen but also add a dash of convenience and efficiency to your everyday life. So, let's get started!
Try a Smart Home Centre
The kitchen is the heart of your home, with family members constantly buzzing in and out. So, why not make it the hub of your smart home too? A SMART screen in your kitchen can help you keep track of your family's schedules, plan meals, and more. You can choose a freestanding SMART screen or one integrated into your cooking range or refrigerator. It's like having a personal assistant right in your kitchen!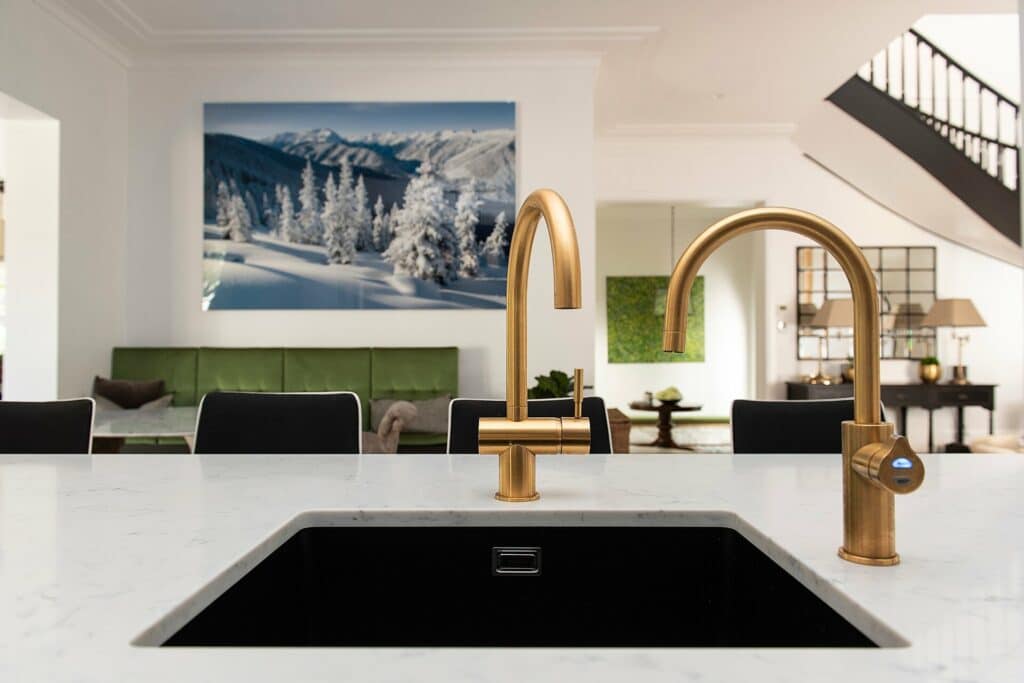 SMART Refrigerators are Revolutionary
A SMART refrigerator is a game-changer for any kitchen. It's not just about keeping your groceries fresh anymore. A SMART fridge can also.:
Track Inventory: With built-in cameras, you can check what's in your fridge from your smartphone.
Optimal Food Preservation: They monitor temperature and humidity levels to ensure your food stays fresh for longer.
Recipe Suggestions: Some models suggest recipes based on what's in your fridge.
Consider a SMART Oven or Stove
You can control your SMART oven from your smartphone to start cooking dinner before you get home. Other benefits include:
Monitor Anywhere: Keep an eye on your meal from anywhere in your home.
Reduce Over or Under Cooking: They always provide accurate temperature control and cooking presets for perfectly cooked meals.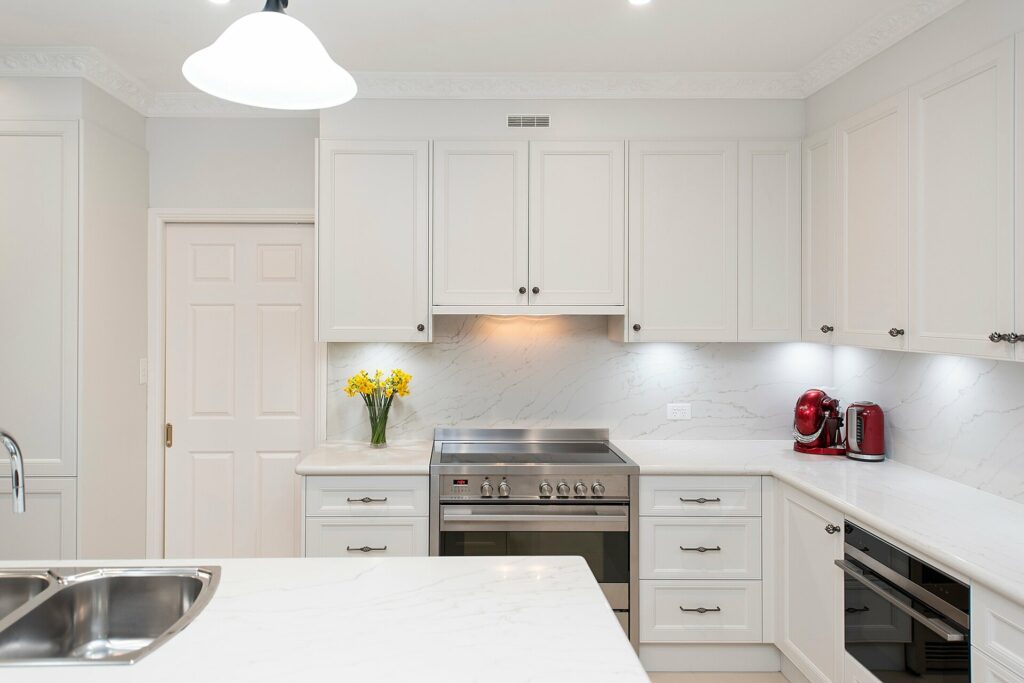 Handy Touch-Activated Sink Faucets
A light tap with a clean part of your arm or hand, and you've got water! No more messy or dirty fixtures.
Brew With a SMART Coffee Maker
For coffee lovers, SMART coffee makers are a dream come true. They can:
Set Your Favourite Cup: Customize your coffee strength, brewing time, and even create profiles for multiple users.
Schedule Your Brew: Set your machine to start brewing just as you wake up.
Voice Controlled: A voice-controlled coffee maker lets you prepare your coffee hands-free.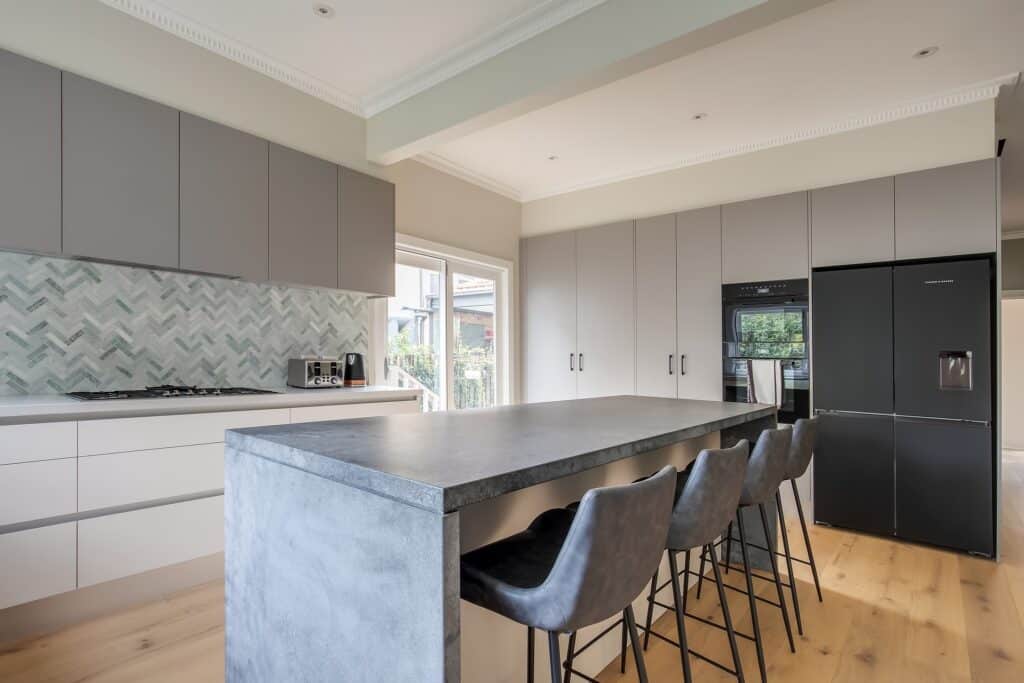 Save With a SMART Dishwasher
Say goodbye to the chore of washing dishes. Smart dishwashers are here to save the day with:
Green Efficiency: These dishwashers use water and energy efficiently, saving you money and helping the environment.
Loads of Convenience: Adjustable racks, specialized cleaning cycles, and self-cleaning mechanisms make dishwashing a breeze.
Integrate with SMART Home Systems: Connect your dishwasher to your SMART home system for seamless automation.
Measure With SMART Kitchen Scales
For those who love precision in their cooking, SMART kitchen scales are a must. They offer:
Consistently Accurate: Get precise measurements for consistent results.
Track Recipes: Some scales can connect to recipe apps and track the ingredients you've added.
Nutrition: Some models can calculate the nutritional information of your recipes to help you make healthier choices.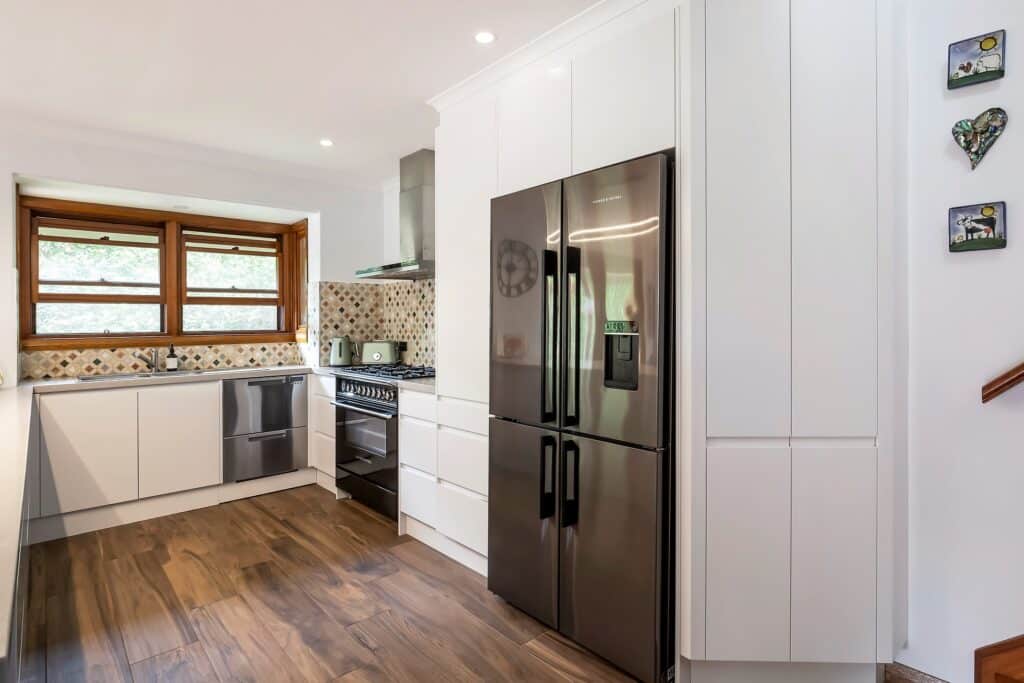 Stay Hydrated With SMART Water Dispensers
Staying hydrated is essential, and SMART water dispensers make it easy. They offer:
Settings You Can Customise: Set your desired water temperature and portion size and add flavorings.
Track Your Hydration: Some models can track your daily water consumption and send reminders.
Convenience: With touchless sensors and automatic dispensing, getting a glass of water is easy.
Contact Nouvelle About Your Renovation
As professionals, we know what we are doing regarding renovations. We know how to maximise the use of your space, design to reflect your lifestyle, and renovate to budget and agreed time frames. 
Our state-of-the-art Business Management System, unique to Nouvelle, allows us to operate with a level of scheduling expertise that sets us apart from other providers. It takes the headache out of your renovation, so you enjoy your new space without the stress.
If you enjoyed our post, let us know your thoughts on our Facebook Kitchen Renovation and Design Ideas group! If you have questions about your renovation or remodel and want to know how to make a statement in your home, contact us at Nouvelle.