As experienced renovation experts, we understand that undergoing a significant home renovation project while residing in the same space can be quite daunting. However, some homeowners prefer this method, and if you are one of them, we have some handy recommendations to make your renovation journey smoother.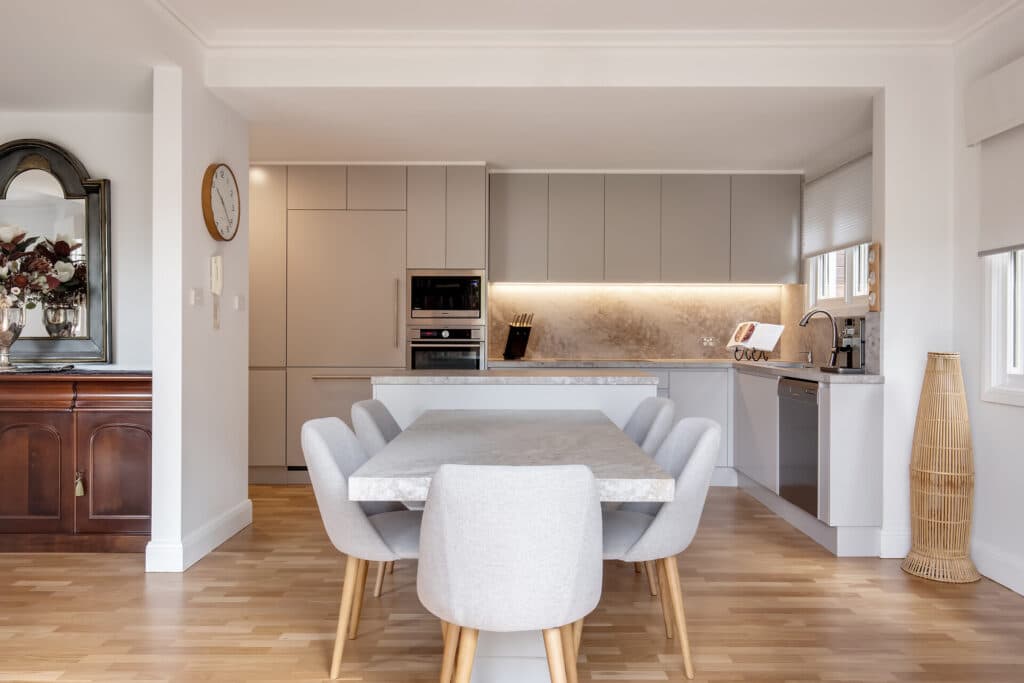 An Effective Strategy
Before embarking on your renovation journey, it's crucial to formulate realistic expectations. Regardless of the size of your renovation, living in the house during the construction phase can be taxing for everyone involved.
With continuous traffic from construction workers, areas restricted for use, and the possibility of general mess without proper planning, a well-structured action plan involving your renovation team is of utmost importance.
Clear Boundaries with Your Tradies
Organising your routine around the renovation project commences with defining clear boundaries. Laying out a formal work schedule with predetermined start and end times can assist you, as the homeowner, in maintaining project limits, keeping aligned with targets, and crafting a workable schedule.
Additional project boundaries could involve parking plans, construction material and equipment placement, and alternative car access routes.
Organise BEFORE Renovation Begins
Assess the areas to be renovated, and consider the daily activities and items associated with that space. Once you've made a comprehensive list, devise an alternative plan for each item and activity.
Prior to the beginning of your renovation, relocate essential items to another part of the house for easy access, and for anything you can do without, consider finding a separate storage space off-site.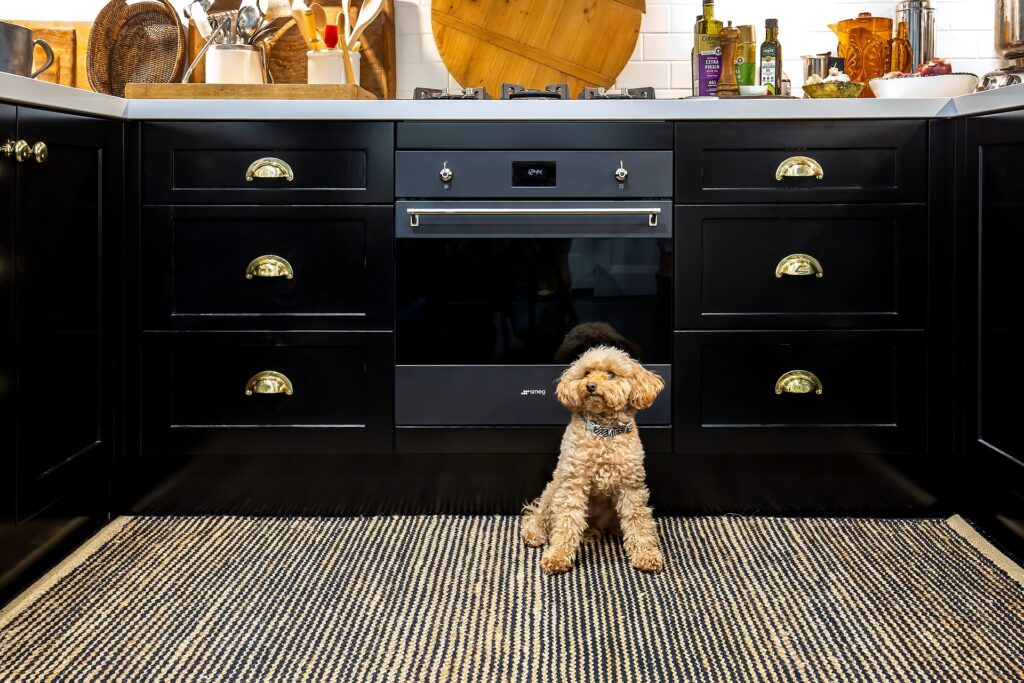 Children & Pets Safety
For the safety of your family, pets, and the renovation crew, it's essential to maintain a well-defined separation between the living quarters and the construction zone. Pets need a designated space depending on their needs and how they will be impacted by construction noises and additional people being in your home.
Your renovation contractor should assist in designating crew entrances, managing the mess, devising a dust and debris plan, and enforcing a work-hour schedule.
Construction zones can pose potential dangers – such as exposed electrical components, open plumbing, and power tools. Strict supervision of children and pets around these zones, particularly during work hours, is crucial. Avoid entering the work zone unless it's necessary, and always accompany children.
Managing Dust
Despite rigorous cleaning, areas of your home may accumulate dust and dirt during renovation, particularly during the demolition phase. While the construction team will do their best to manage dust and debris with daily cleaning, homeowners can help by maintaining cleanliness, especially if any family members have sensitivities to air quality.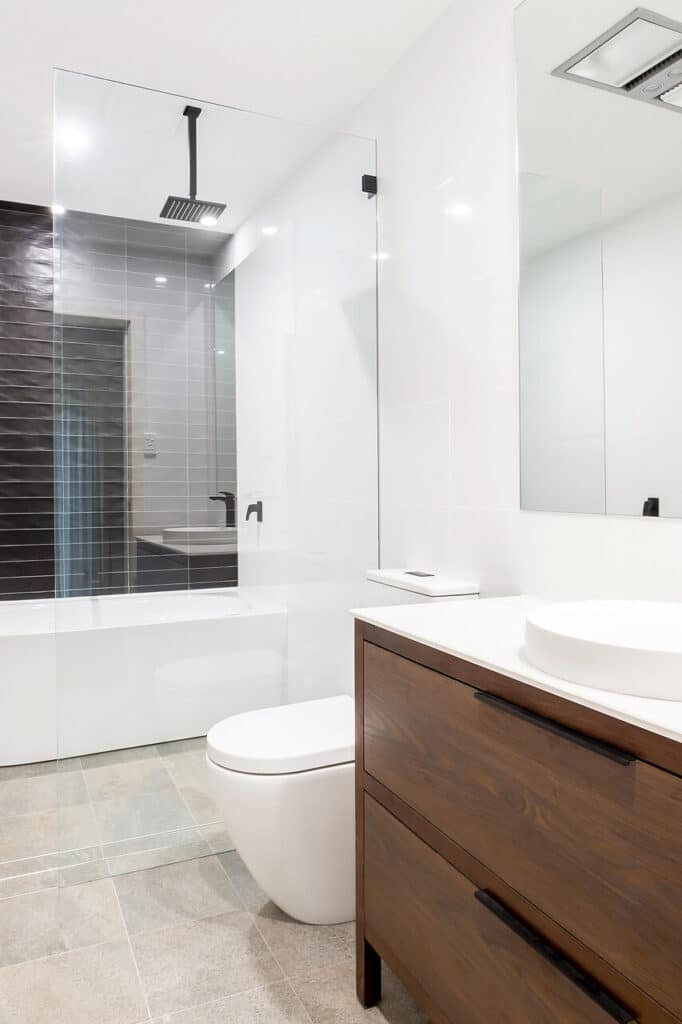 Bathroom Scheduling
Renovating a bathroom might leave you with only one functional restroom for the entire family. This can be challenging. Where possible, devise a schedule for bathroom use. Keep in mind that during work hours, the main water supply may need to be turned off for plumbing work. Your contractor will keep you informed of such instances.
Create a Temporary Kitchen
Surviving a kitchen renovation is challenging if you are living in your home for the duration. Coping without a functional kitchen during the renovation might be tough. Preparing a strategy for meal planning, take-out options, and setting up a temporary kitchen can be a game-changer.
Take a Break
Visit relatives, travel on the weekends. This is the perfect time to get out as much as you can. Trust your renovation professional to do their thing and give yourselves and the family some time away from the challenges of the renovation when you can.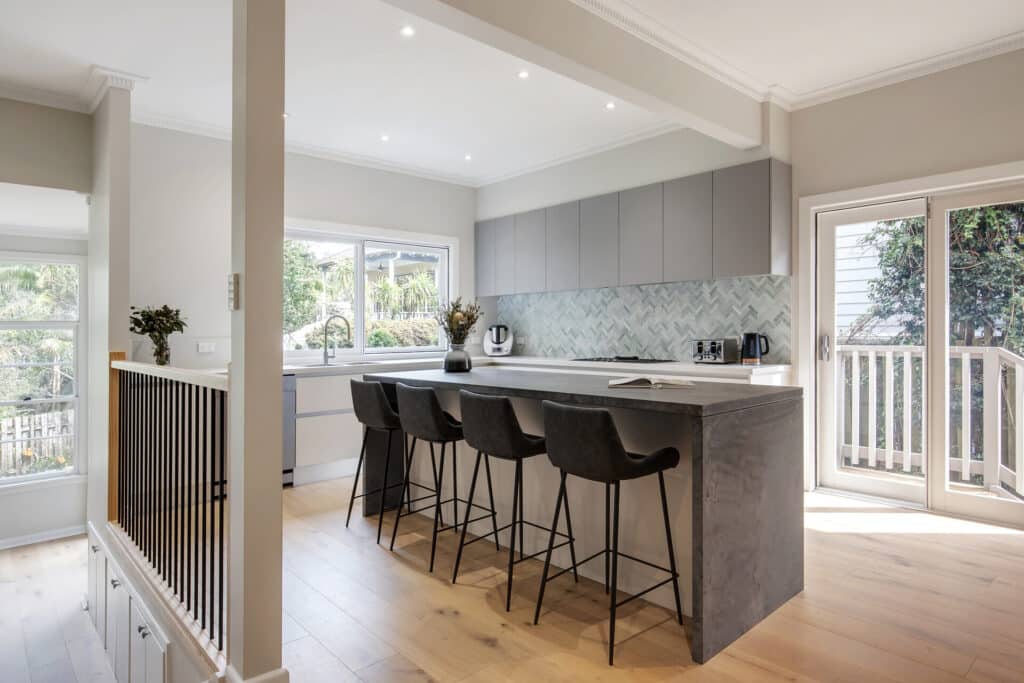 Contact Nouvelle About Your Renovation
As professionals, we know what we are doing regarding renovations. We know how to maximise the use of your space, design to reflect your lifestyle, and renovate to budget and agreed time frames.
Our state-of-the-art Business Management System, unique to Nouvelle, allows us to operate with a level of scheduling expertise that sets us apart from other providers. It takes the headache out of your renovation, so you enjoy your new space without the stress.
If you enjoyed our post, let us know your thoughts on our Facebook Kitchen Renovation and Design Ideas group! If you have questions about your renovation or remodel and want to know how to make a statement in your home, contact us at Nouvelle.