Kitchen appliances.
There is something about kitchen appliances that makes it a guilty pleasure when it comes to choosing what we're going to have in our kitchen renovation, don't you think? And lately, it has become an even more guilty pleasure, especially for the technology-oriented among us, when choosing the myriad of great technology innovations.
Did you know you can cook a meal and brew a perfect cup of coffee using your smartphone? Thanks to technology advances, we are seeing more and more innovative, high-tech kitchen appliances designed to make your life even more convenient.
It feels just like yesterday that we were wowed by voice assistants like Google Home and Amazon Alexa, and now we can't imagine life without being able to listen to music or learn about the weather using a simple voice command.
In the same way, investing in high-tech or smart kitchen appliances has the ability to improve your lifestyle by automating manual cooking processes that are time-consuming. This allows you to save time and focus on tasks that are more interesting – whether that's in the kitchen or elsewhere.
If you're getting excited by the prospect of how this all sounds – you'll be pleased to know that the era of smart kitchen appliances is already here. Read on to find out how you can make your culinary adventures more connected and convenient.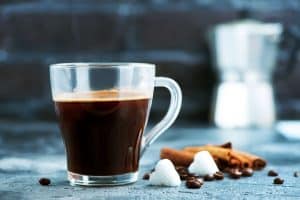 Brew a perfect cup of coffee
Busy mornings means that we often resort to an instant coffee instead of brewing a delicious cup of java. Wouldn't it be great to have freshly brewed coffee ready when you wake up or whenever you want?
With smart coffee machines, you can personalise your brew and schedule the drip time through an app without having to get out of bed or leaving your desk. There are several brands on the market, such as  Phillips 3000 Fully Automatic Espresso Machine and Smarter Coffee.

Get precise temperature with a wireless  kitchen appliance: thermometer
Wouldn't it be great if you didn't have to hover around the kitchen to wait for your roast chicken to reach its perfect cooking temperature? A smart cooking thermometer gives you the freedom to step away from the hot oven by alerting you on your phone when your dish is thoroughly cooked. Wireless, Bluetooth and app enabled smart meat thermometers, such as Meater and Matador, mean that you can sit back and relax while your dish is cooking.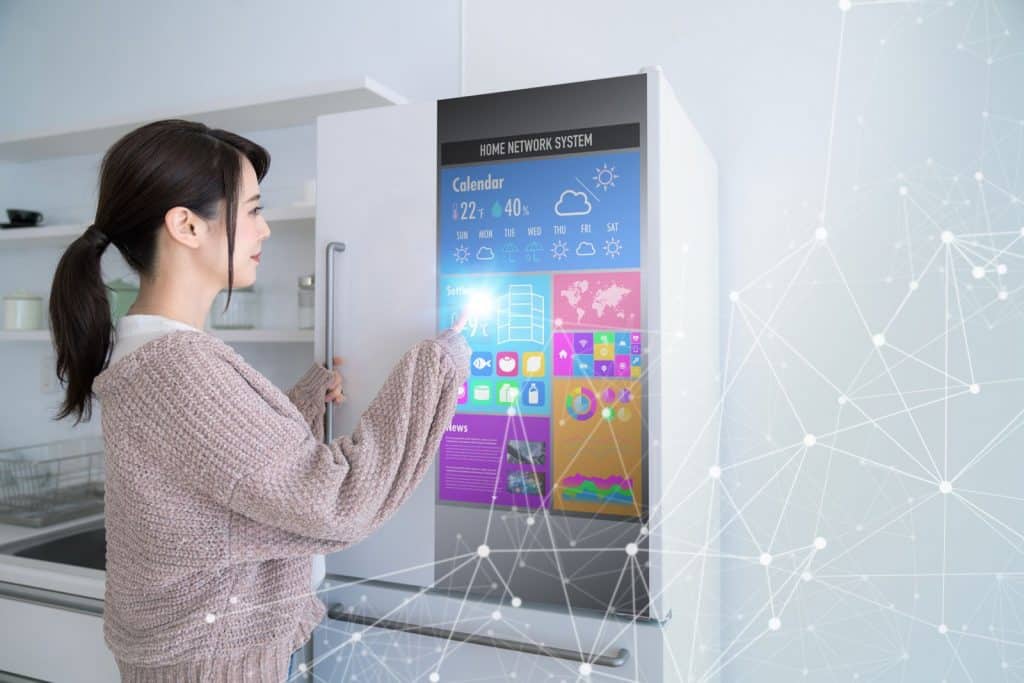 Organise your life thanks to a smart fridge
Imagine if your fridge had a smartphone attached to the front – allowing you to interact with its (much larger) touch-screen display to look up recipes, view the calendar, write reminders, peer at the fridge contents and order groceries.
Some products even allow you to watch TV and answer calls! More than ever, fridges are becoming an all-in-one meal planner and entertainment device that is connected to your smartphone, with Samsung leading the market with its innovative features.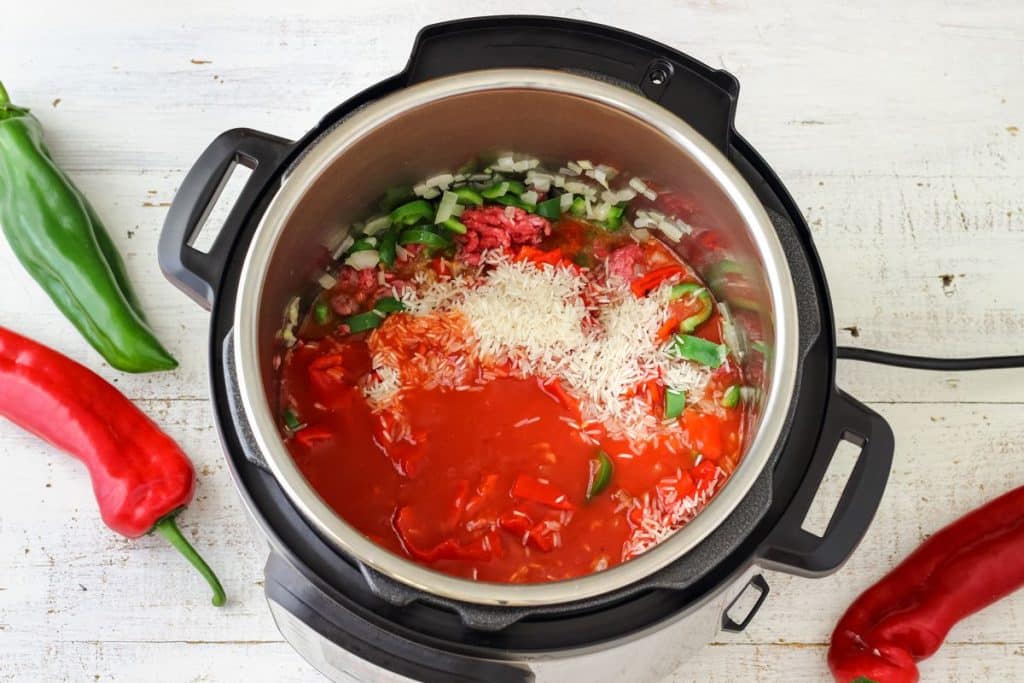 Speed up the convenience with instant pots
Instant pots, like slow and pressure cookers, have changed the way many Australian homes prepare their dinner. Being able to throw a bunch of ingredients in a pot, let it slow-cook while you're working, and come home to a delicious, hot meal is a family essential.
Taking it to the next level of convenience is the ability to control the recipes, temperature and settings via an app so that it is ready just in time when you want to eat. Still a relatively new gadget, you can get your hands on either the Crock-Pot enabled with the WeMo App or the Instant Pot Smart WiFi multi-cooker.

Get vital nutritional information with a smart kitchen appliance: scale
We often use a kitchen scale for precision and portion control in cooking, but a smart kitchen scale is a game-changer for those who are health conscious.
Smart kitchen scales not only weigh the ingredients, but also display nutritional information like calories, fat, carbohydrates and so on. You can also create nutritional profiles for your favorite meals and take the guesswork out of maintaining a healthy diet. With many brands available on the market, you can find them very easily online, or in-store, such as the BM Active Diet Scale from Big W.
Become an instant bartender and whip up a quick drink
Cocktail lovers can turn into instant home bartenders thanks to a nifty smart cocktail maker. Simply select your drink and follow the instructions on the app, to pour in each ingredient.
With an ultra-sensitive scale, you will never have to worry about measuring as you will hear an alert to stop pouring. Check out the perfect cocktail maker from brands like the Perfect Company or Keurig's Drinkworks Home Bar.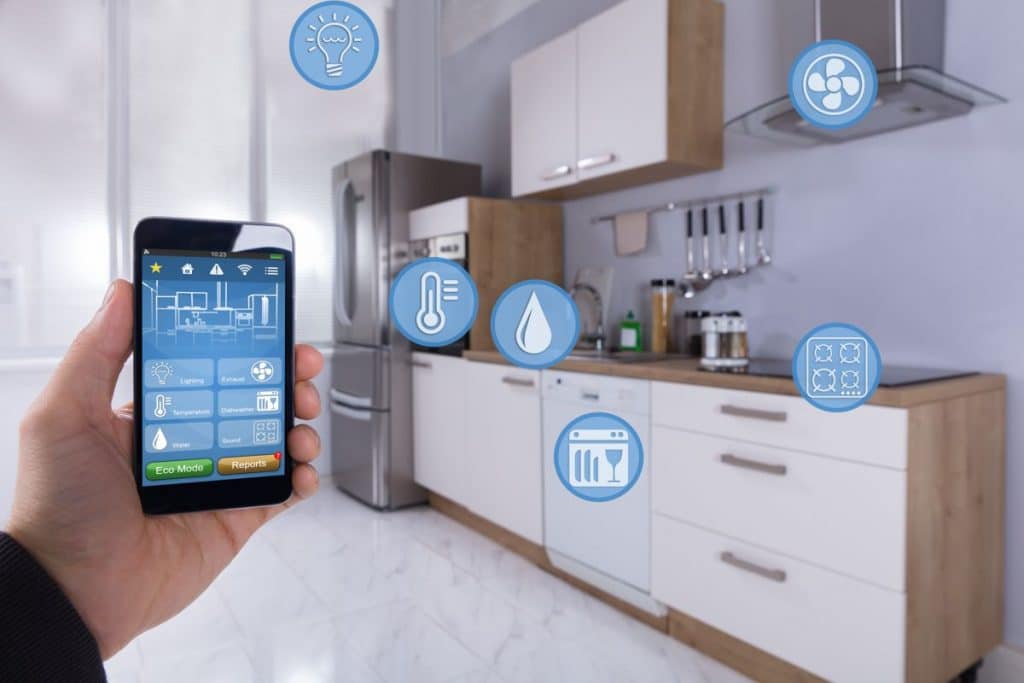 Live it up with an all-inclusive, interactive smart kitchen appliance hub
As one of its kind on the market, the GE Kitchen Hub is an impressive 27-inch vent hood with a built-in microwave, an internal camera and a smart touch screen. Designed to fit in the space above-the-range, you can use cameras to interact with others to share your culinary dishes. As well as view the inside of the oven from the comforts of their couch.
There's never a boring moment in the kitchen as the touch screen allows you to stream music and videos through apps like Netflix and Spotify. Beyond convenience and entertainment, its AI technology helps you perfect your cooking by detecting missing ingredients, correcting temperature and detecting when the dish is cooked.
Released in late 2020, the GE Kitchen Hub is unfortunately not available in Australia yet – but we're sure that like all smart technology, it won't be long until it becomes the new norm.
Kitchen Appliances – Final Word from us
High-tech kitchen appliances have the ability to transform your life both inside and outside the kitchen. Not only do they make cooking easier with voice assistants, in-built recipe guides and AI technology, but they also free up your time. Say goodbye to wasting energy watching your meal cook and having to adjust temperatures, with smart technology you can simply let your appliances take care of these tasks.
Whether you are a novice or seasoned chef, or someone who simply does not have much time to cook, there's a smart appliance that's designed to give you control of your kitchen anytime, anywhere – making your meals easier to create and more enjoyable.