Choosing the right surfaces for the heavily used areas of your home is always a challenge. The key is durability, but the surfaces that you use also need to fit in with the style of your home and your sustainable living goals. There are always new materials becoming available and here are some options to get you thinking about updating with a sustainable one.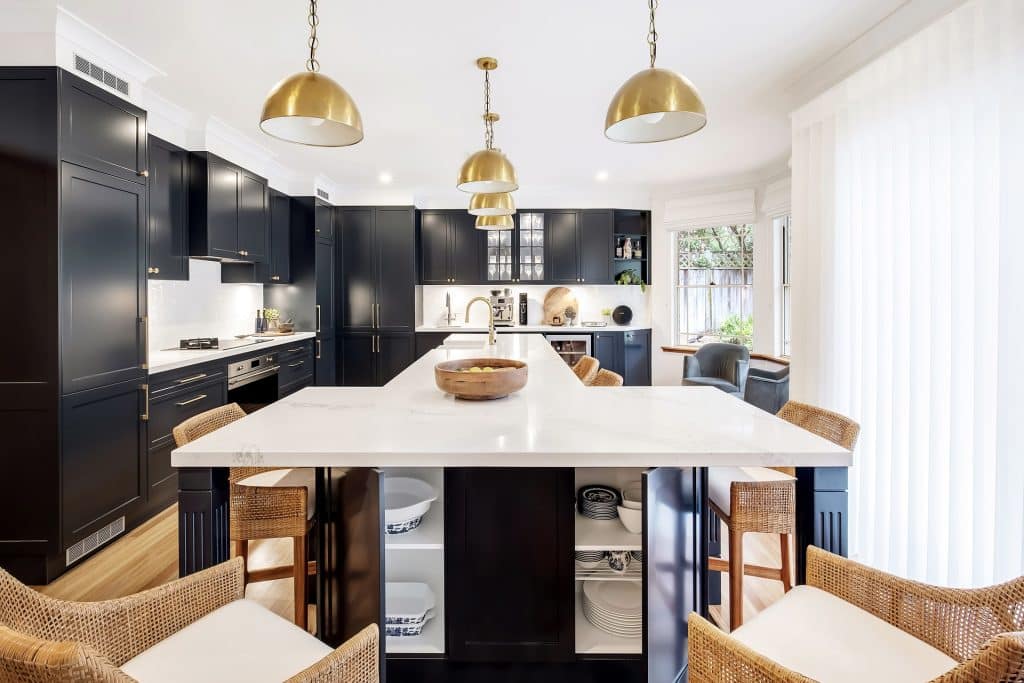 Silestone – Sunlit Days Collection
This material is manufactured utilising 99% reused water, 100% electricity from renewable energy sources, and made using at least 20% recycled raw materials. This is classified as a carbon neutral product.
It can be bought in colours that are inspired by the mediterranean: Cincel Grey, Arcilla Red, Posidonia Green, Faro White, and Cala Blue.
Dekton Sintered Surface
Dekton makes large format slabs that are a blend of raw materials such as porcelain, glass, and quartz. These slabs are able to resist abrasions, UV rays, stains and thermal shock from both hot and cold items and are a very durable and dense material.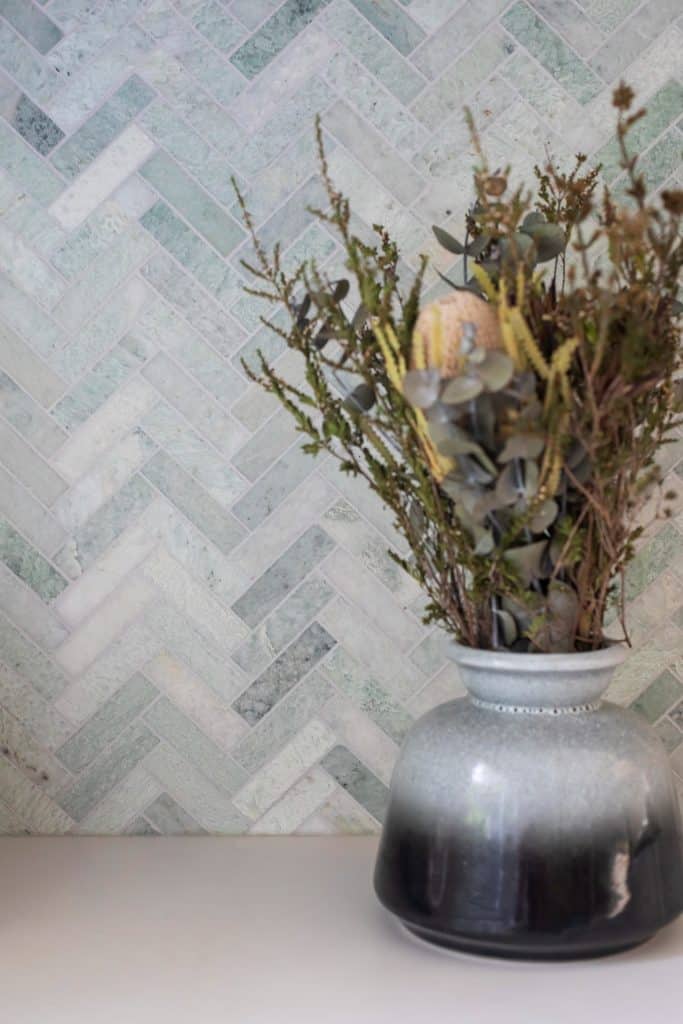 Use Bamboo for Countertops
Not all types of bamboo are suitable for countertops, but Moso is one of the densest and hardest types and usually the one that manufacturers will use. Generally bamboo is considered carbon negative for manufacturing because of how it captures and sequesters carbon.
If bamboo is your thing you can either buy strand or traditional bamboo, and with a surface that is twice as hard as any maple product, you can be sure of a durable countertop.
Recycled PaperStone
Made from recycled paper and proprietary, petroleum free resin, PaperStone is a solid product known for environmental sustainability, modern appearance, and warm touch. It is strong and durable, absorbs no water and can be worked in the same way you would with fine hardwoods.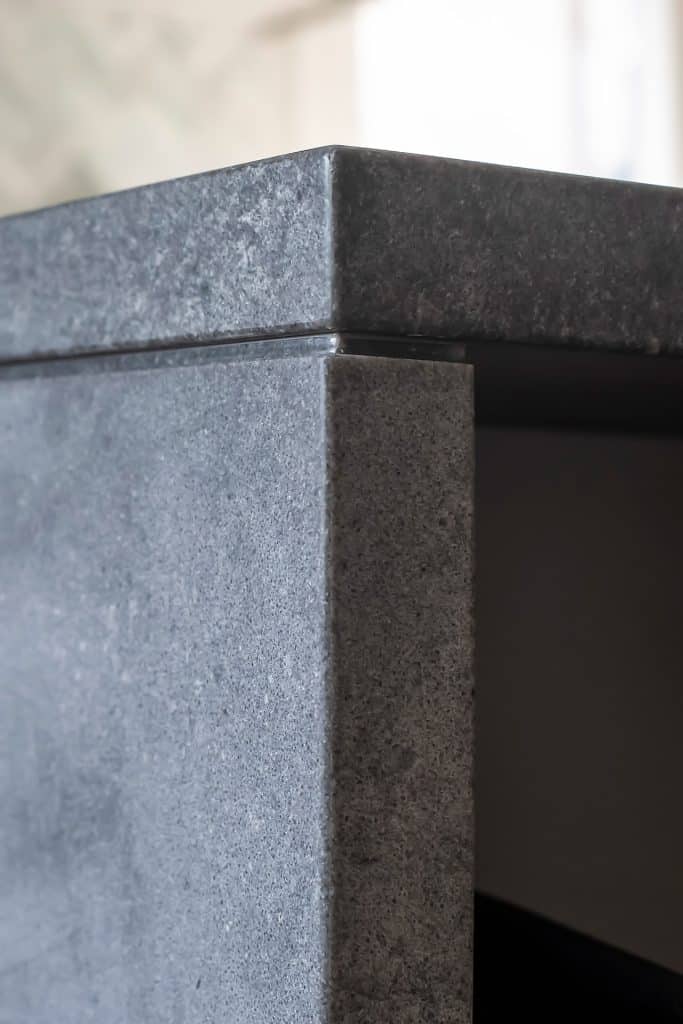 Recycled Glass
You can buy different types of recycled glass materials. Regardless of how it is manufactured, recycled glass is a budget friendly option for countertops. It is a mixture of recycled glass, quartz and sometimes acrylic or cement. It is extremely durable, with a high resistance to scratching, staining and scorching.
Crushed Stone
Crushed stone known as QuartzStone is made from waste in quarries or natural stone beds. It is non-porous, and resistant to abrasion, flexing, and acids and is a very low maintenance option.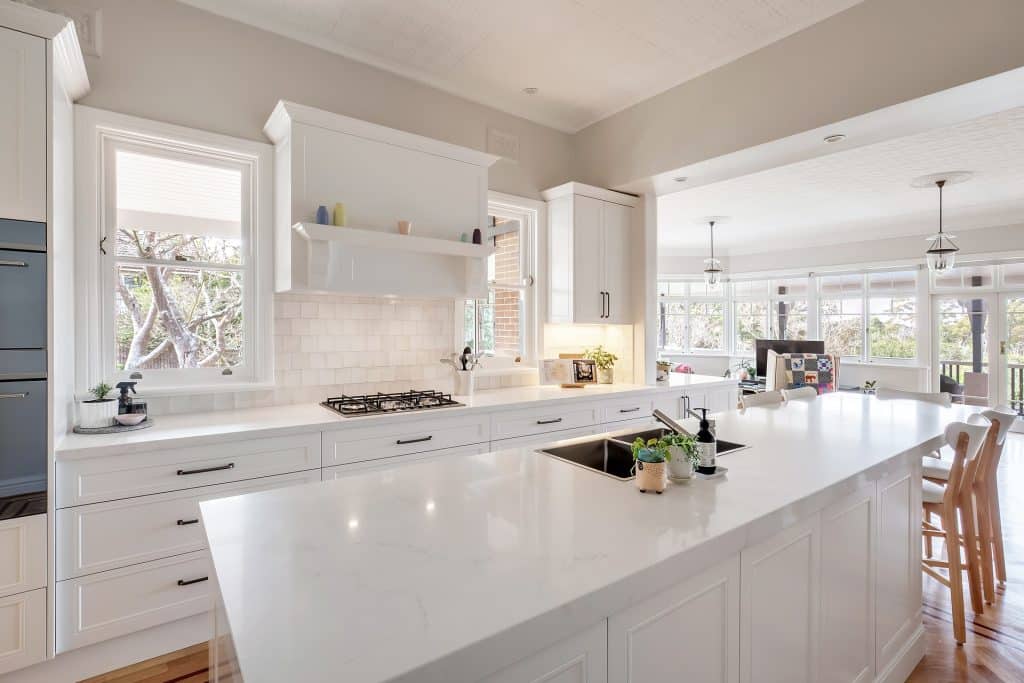 Durat Recyclable
Durat is a solid surfacing material that contains around 30% post-industrial plastics and is also itself 100% recyclable. It is durable and can be sanded to buff up the finish. It is easy to maintain and is resistant to humidity and chemicals.
Contact Nouvelle About Your Renovation
As professionals, we know what we are doing regarding renovations. We know how to maximise the use of your space, design to reflect your lifestyle and renovate to budget and agreed time frames.
Our state-of-the-art Business Management System, unique to Nouvelle, allows us to operate with a level of scheduling expertise that sets us apart from other providers. It takes the headache out of your renovation, so you enjoy your new space without the stress.
If you enjoyed our post, let us know your thoughts on our Facebook Kitchen Renovation and Design Ideas group! If you have questions about your renovation or remodel and want to know how to make a statement in your home, contact us at Nouvelle.