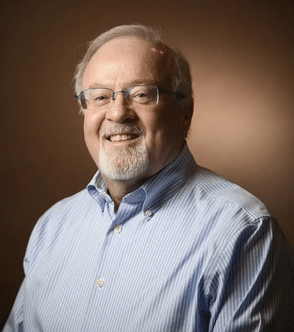 Nouvelle Designer Kitchens – A New Page
20 years ago I started the Nouvelle Designer Kitchens business with a dream.
I wanted to build a home renovation company that combines design and functionality, with seamless project management, technology, and ethics. A company centered on customer satisfaction, meant to do things differently. Each step along the way I treated people I met as I would like to be treated, putting their interests in the center of all actions. This lead to building a team of reliable professionals and also a network of happy customers.
2020 was the first year of a new decade and it started badly for everyone: fires, floods, lock-downs, and economic problems. But what does not bring us down makes us stronger, and we refuse to give up or feel bad because we have so many customers who trusted us for what we do best:

RENOVATE KITCHENS AND BATHROOMS with STYLE and SIMPLICITY.
Every decade we aim to bring something new and become even better. The sky is the limit!

So, In 2020 we have re-shaped our technology footprint to make sure we deliver the best service and we've worked hard in redesigning our website.
Now, at the beginning of 2021, we're proud to announce to you that
A NEW AND AMAZING WEBSITE IS BORN
The new website is just one step in the bigger picture, but an important one, as it will be the HUB for providing better information to customers.

It's not a regular website, but an online place that will raise the bar even more in the field, helping people make better, informed decisions and experience home renovation with a SMILE!
Join us in our effort to make renovations simpler, and their results more stylish.

Let's share the good news so that more and more people benefit from what we have to offer! Show others why you TRUSTED Nouvelle and why it was worth it!
To show our appreciation, we will give up 10 professional Air Fryers worth $200! Yes, One Air Fryer for each year of the decade! I'm sure it will be very useful in your kitchen!
All you need to do is this:
Share the great news on your Facebook, Instagram, or Twitter so that your friends learn about it
Like Nouvelle's Facebook page. We will be posting some useful content you can benefit from
Share this post on Facebook
---
Ready to Start?
STEP 1: LIKE SHARE, AND JOIN!

STEP 2: REGISTER FOR THE DRAW!
https://nouvelle.com.au/10-air-fryers-for-another-10-years-in-style/
Entries are open till the end of April when we'll announce the lucky winners.
Keep an eye on Nouvelle as we'll continue to grow and every year we'll bring a new appliance in the draw.
Have a Smiling Year!
Yours truly,
Mike Turner
Managing Director