At Nouvelle, we love what we do, and the thanks from you, our customers, always make our day. But industry recognition lets us know that we are excelling in our industry, and that is something we always strive to do – be the best.
HOUZZ Featured Our Renovation
What happened is this. When we opened our email, the folks at HOUZZ told us they had picked us (a big thanks to Vanessa Walker as the editor) as a room of the week, and we would be featured on their homepage.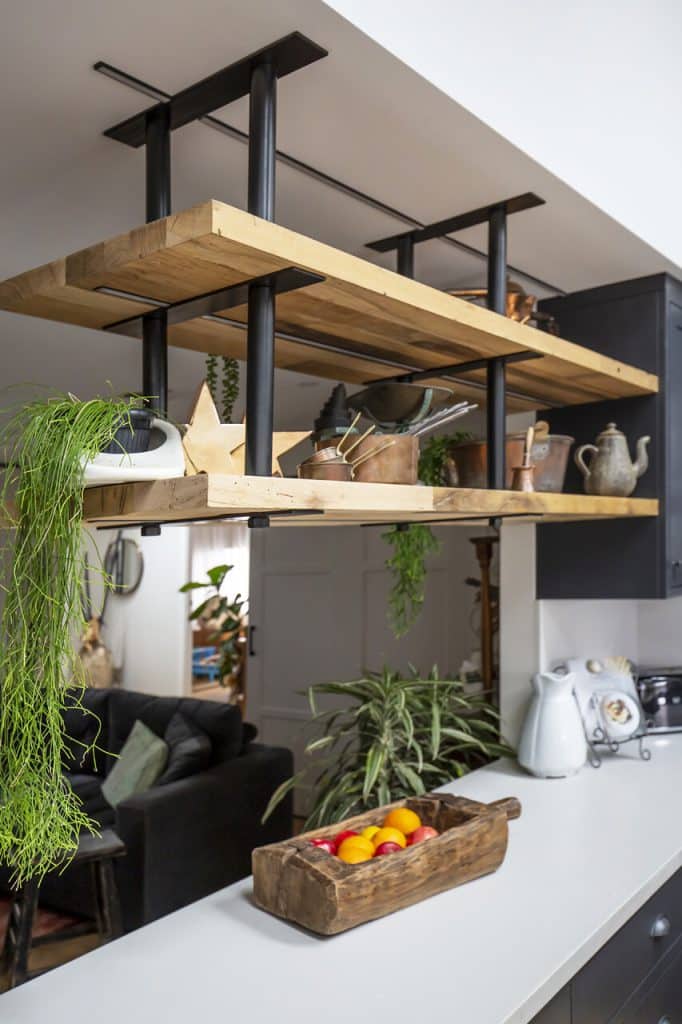 If you want to read the article here, it is Room of the Week: A Kitchen Inspired by Actor Diane Keaton's Home. We loved doing the renovation and loved that we got to share it with the readers at HOUZZ.
It's stylish and elegant, with inspiration for the design based on Diane Keaton's book The House That Pinterest Built but with our unique Nouvelle flair.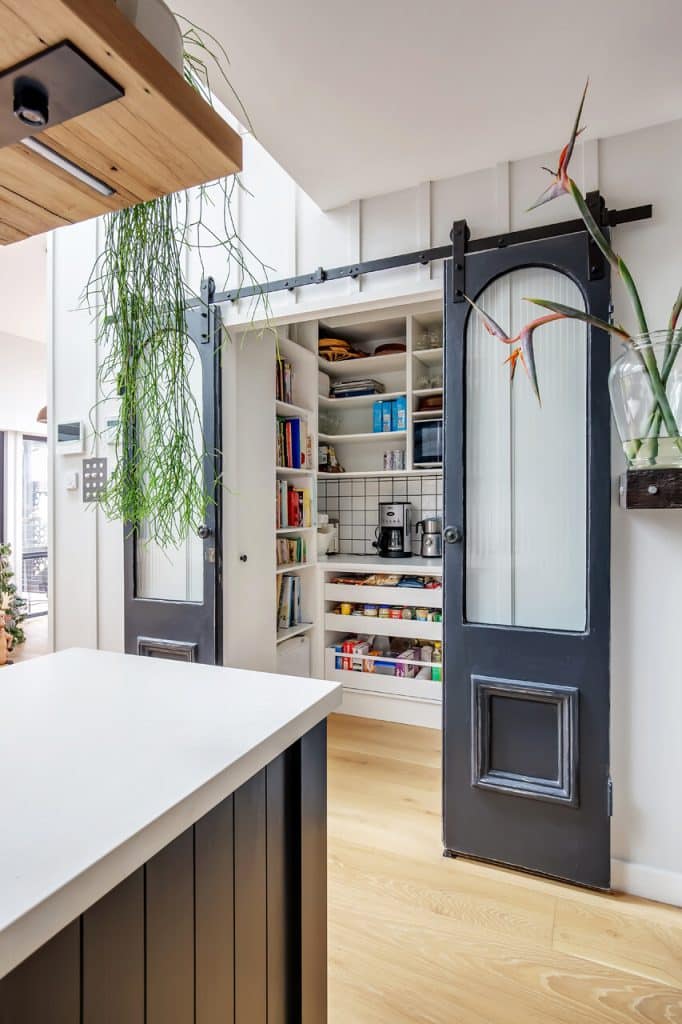 The design they featured was for a couple in Baulkham Hills, NSW and even though we used the book as inspiration, we also consulted with our clients extensively to incorporate their lifestyle and preferences into the kitchen design.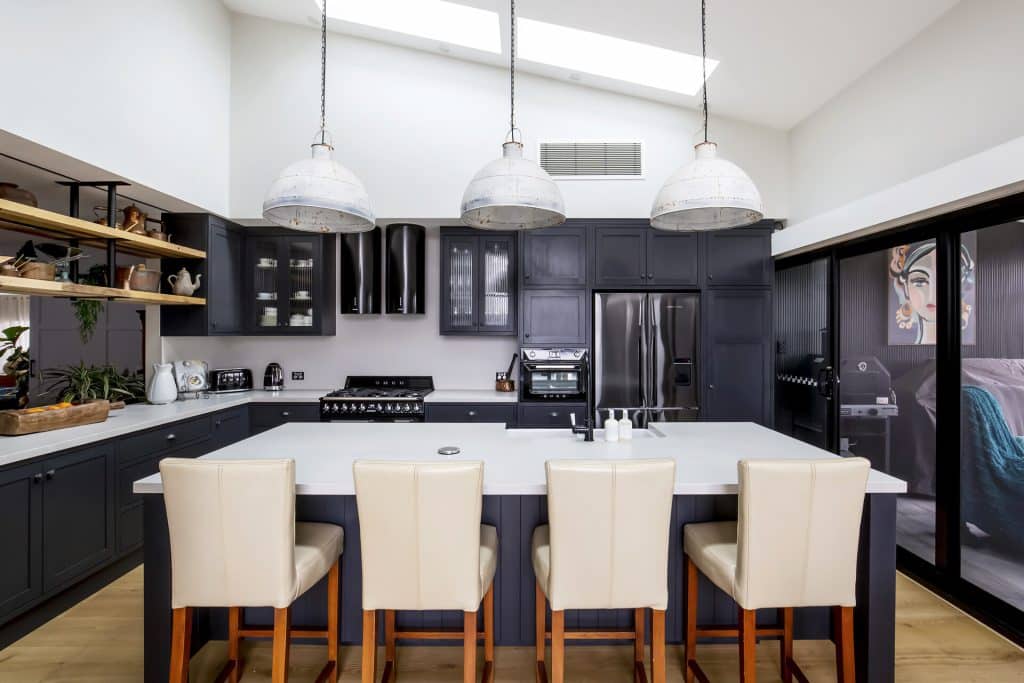 The Key Design Aspects
Colour Palette
Monochromatic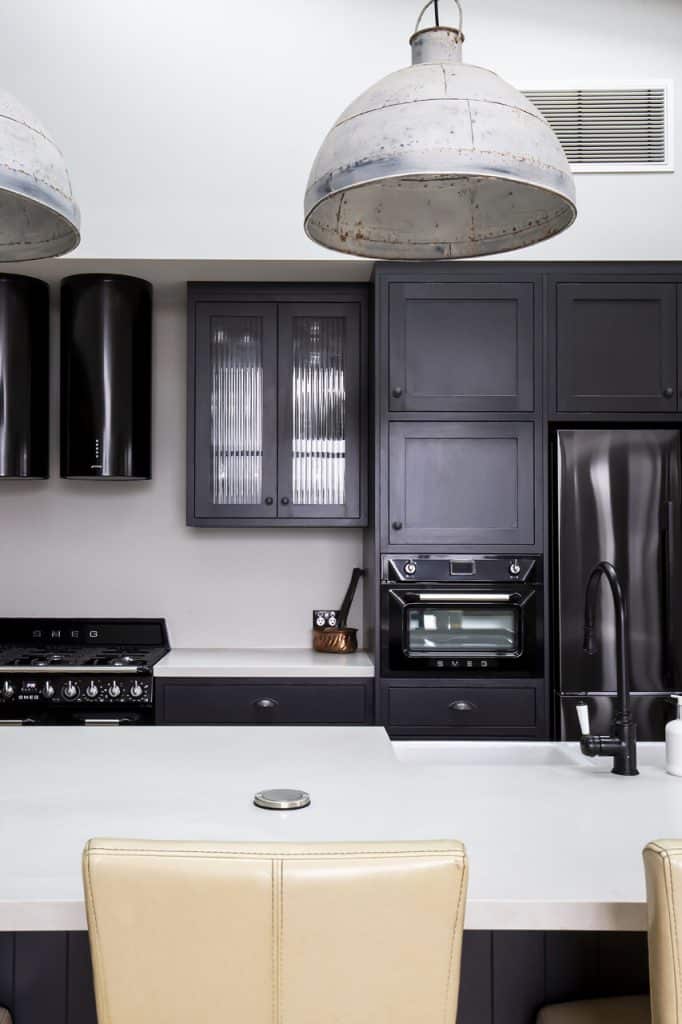 Materials Palette
Hand-painted dark charcoal cabinets.
Castella Fine Architectural Hardware Antique Black knobs and Antique Black Shell handles.
Fresh Concrete benchtop and splashback from Caesarstone.
Black and stainless-steel appliances.
Solid timber shelving and flooring.
Contact Nouvelle About Your Kitchen Renovation
If you have questions about your renovation or remodel and choosing the right features for your project, contact us at Nouvelle.