Why are kitchens and bathrooms the most renovated rooms in the home? Because these spaces are at the heart of how we live and we understand that renovating, expanding, updating and investing in kitchens and bathrooms will enhance our lifestyles.
With Australians working longer hours every week, our opportunities for relaxation and downtime are ever shrinking. So, when we do get the time to kick back with family and friends, we tend to do it in our own homes and we know that an updated kitchen or bathroom will help that time to be pleasurable rather than stressful.
The kitchen has fast become the central gathering place within the home so it's important the design of this room take advantage of every centimetre, be well laid out and have plenty of thought given to time-saving and space-saving inclusions. Because our kitchens tend to be more centrally located within the home, and on display when visitors are around, it's vital the colours, materials, textures and appliances be chosen carefully to create a welcoming, relaxing ambiance that can be enjoyed by all.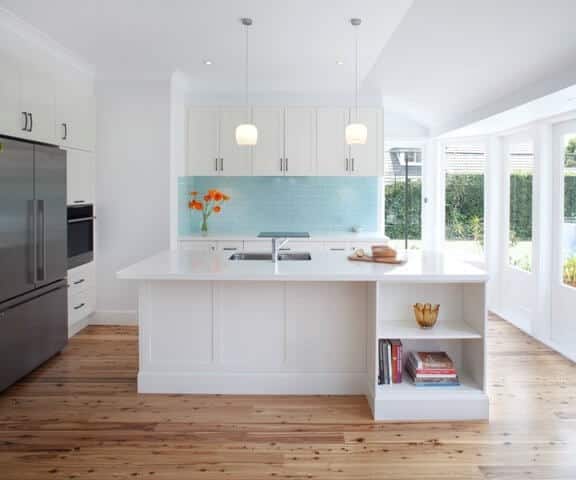 Sydney homeowners know the way to a harmonious house is to minimise the sharing of bathroom spaces so many of us are now opting to include ensuites or guest bathrooms to complement the main bathroom design. This requires more from the design and layout of our homes to allow for these spaces but also means it's vital the bathrooms be planned to suit the needs of those using them.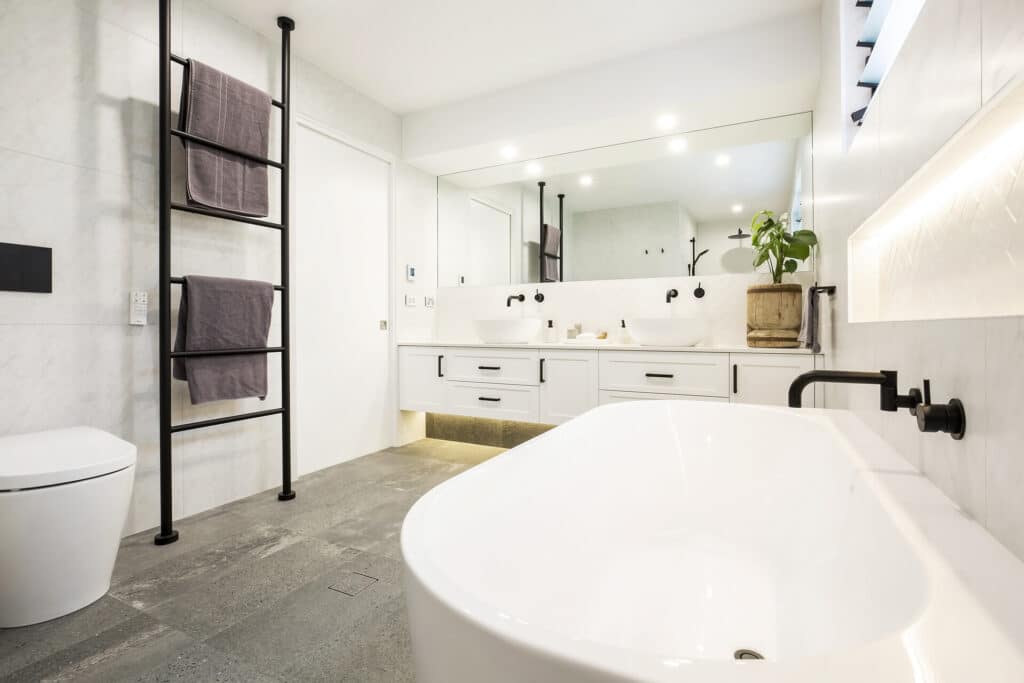 At Nouvelle, we've specialised in kitchen and bathroom design and renovations for years because we recognise that our Sydney customers benefit from expert design and building services. And we know that beautiful kitchens and bathrooms, that function well and look amazing, bring pleasure and satisfaction (not to mention added value!) to the lifestyle of our clients.
Bring us your ideas and let our specialist design team create a kitchen or bathroom you'll love for many years to come. Now is the perfect time to start the process so call today or drop into our Pennant Hills or Willoughby showrooms for inspiration.