RENOVATIONS

DESIGN

KITCHEN LAYOUT
INSPIRATION
Kitchen Design Inspiration
With a full builder's licence, Nouvelle is able to offer a full project management and design service to its customers meaning we can oversee all trades and co-ordinate sub-contractors. This provides you with a single point of contact during the project.
Many kitchen renovations require the removal or relocation of walls, doors and windows so working with one company which can provide a wider range of services is a massive time and cost saver. It also means you can be confident your kitchen renovation will run smoothly with excellent communication across departments.
With Sydney's climate so perfect for entertaining, many homeowners require the kitchen renovation to include an alfresco area or outdoor kitchen space. Nouvelle's professional design and building team can assist with expert advice and plenty of great ideas to make these areas work in your home.
This kitchen below features a full wall of bi-fold doors which pull back completely to open the internal kitchen to the alfresco dining area. The kitchen renovation was approached with the goal to maximise the entertaining space available to the family. Overall, the building work on this renovation included the internal kitchen, bi-fold doors, external pergola, new retaining wall and tiling for the alfresco area.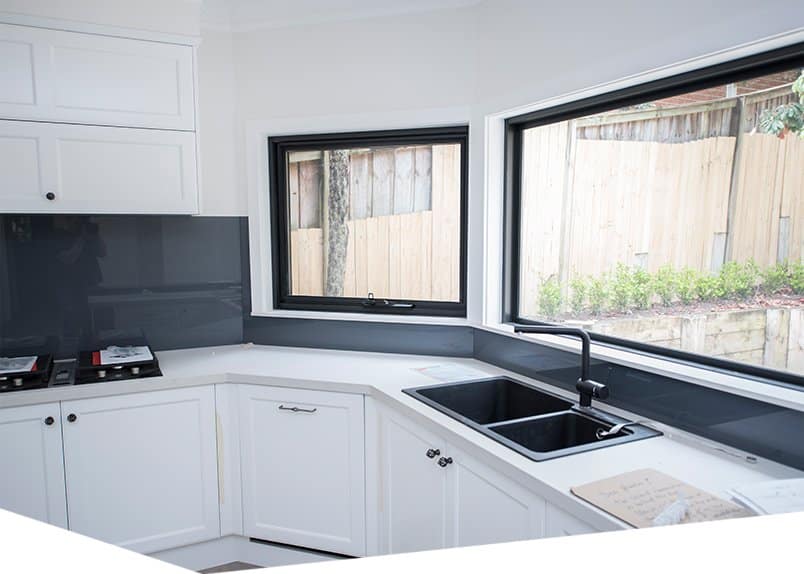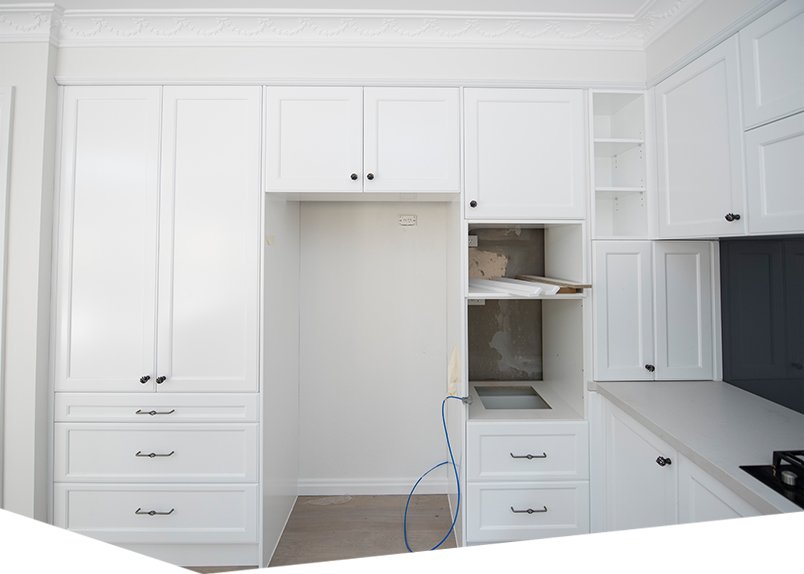 Learn more about renovation
The kitchen renovation above included the design and construction of the adjacent family entertainment space with a full-length entertainment unit sitting directly next to the kitchen. Because the space is so open, it was essential the kitchen and home renovation included design ideas that would provide a cohesive finish to the interior as well as segment the rooms without creating physical borders or barriers.